Tutorials and Tips
IP address geolocation SQL database :: IPInfoDB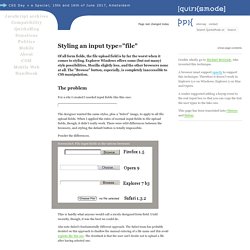 CSS2/DOM - Styling an input type="file"
Page last changed today Credits wholly go to Michael McGrady , who invented this technique.
coLinux-APN1-e.pdf (application/pdf Object)
How does Basic authentication work?
Welcome to the Revealer Internet Web Directory
One of the main problems with using a relational database such as MySQL is that it can be tricky to store and retrieve hierarchical information.
Alan deLevie - Recursion-less storage of hierarchical data in a relational database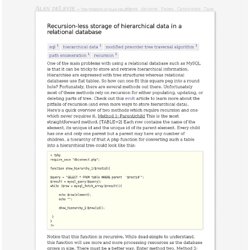 This article was written in 2003 and remains one of our most popular posts. If you're keen to learn more about mastering database management, you may find this recent article on MySQL of great interest. Whether you want to build your own forum, publish the messages from a mailing list on your Website, or write your own cms: there will be a moment that you'll want to store hierarchical data in a database.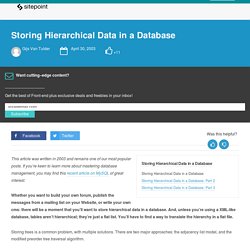 Storing Hierarchical Data in a Database
Send HTTP request as fast as possible
HTTP Request performance for large volumes of requests
Analysis of HTTP Performance Problems
Abstract This paper is the first in a series on performance issues in the World Wide Web. HTTP is a transfer protocol used by the World Wide Web distributed hypermedia system to retrieve distributed objects.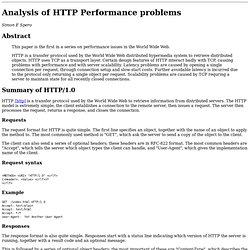 Preventing HTTP 400 Bad Request Errors on IIS
Members need to achieve at least one of the given member levels in the given reputation categories in order to perform a given action.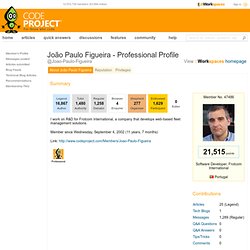 Joao Paulo Figueira - Professional Profile