Ancient egypt
Old Kingdom
The Old Kingdom is the name given to the period in the 3rd millennium BC when Egypt attained its first continuous peak of civilization in complexity and achievement – the first of three so-called "Kingdom" periods, which mark the high points of civilization in the lower Nile Valley (the others being Middle Kingdom and the New Kingdom ). The term itself was coined by nineteenth century historians and the distinction between the Old Kingdom and the Early Dynastic Period is not one which would have been recognized by Ancient Egyptians. Not only was the last king of the Early Dynastic Period related to the first two kings of the Old Kingdom, but the 'capital', the royal residence, remained at Ineb-Hedg, the Ancient Egyptian name for Memphis .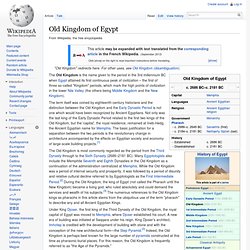 [ edit ] Prehistory There is evidence of rock carvings along the Nile terraces and in desert oases. In the 10th millennium BC , a culture of hunter-gatherers and fishers was replaced by a grain -grinding culture .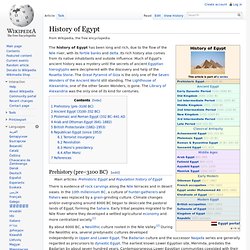 Category:Ancient Egyptian King lists - Wikipedia, the free encyc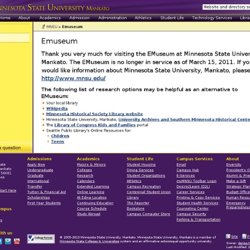 Ancient Egyptian Culture
shortcut to content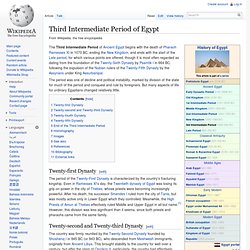 Political factions fractured ancient Egypt during the Third Intermediate Period. The boundaries above show the political situation during the mid-8th century BCE The Third Intermediate Period refers to the time in Ancient Egypt from the death of Pharaoh Ramesses XI in 1070 BC to the foundation of the Twenty-Sixth Dynasty by Psamtik I in 664 BC, following the expulsion of the Nubian rulers of the Twenty-Fifth Dynasty .
Third Intermediate Period of Egypt - Wikipedia, the free encyclo
shortcut to content Minnesota State University, Mankato
The History of Ancient Egypt