ME COM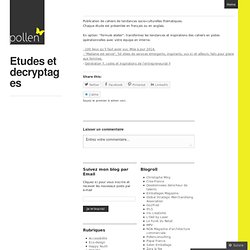 Tendances socio-culturelles « pollen
Publication de cahiers de tendances annuelles, accessibles en souscription ou à l'unité. Actuellement disponibles : - Real Marketing.
directeur du planning stratégique de pourquoi tu cours (l'agence des idées) / planneur stratégique at pourquoi tu cours. voir les recommandations =) profil LINKEDIN de jeremy dumont
jérémy dumont : planneur stratégique. (jeremy dumont): a- Qui est jérémy dumont ?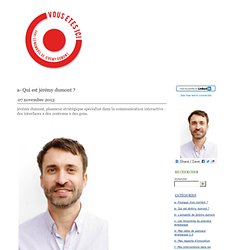 Approach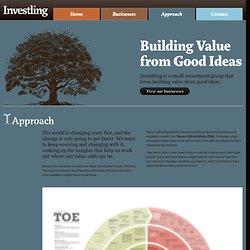 The world is changing crazy fast, and the change is only going to get faster.