ME COM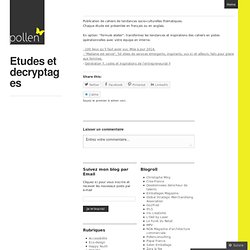 Tendances socio-culturelles « pollen
Publication de cahiers de tendances annuelles, accessibles en souscription ou à l'unité. Actuellement disponibles : - Real Marketing.
directeur du planning stratégique de pourquoi tu cours (l'agence des idées) / planneur stratégique at pourquoi tu cours. voir les recommandations =) profil LINKEDIN de jeremy dumont "Jeremy is quite an original thinker. He has a terrific ear and eye for catching what's just beginning to catch on in popular culture and use that awareness to develop breakthrough ideas. He has an amazing talent for networking, bringing together creative minds from various disciplines to engage in an issue.
jérémy dumont : planneur stratégique. (jeremy dumont): a- Qui est jérémy dumont ?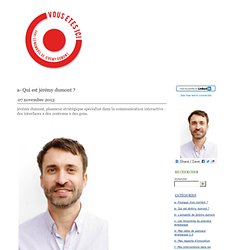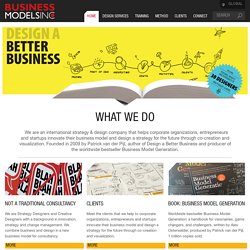 What we do Business Models Inc. is an international strategy and business model consulting agency, founded in 2009 by Patrick van der Pijl, producer of the worldwide bestseller Business Model Generation. We challenge organizations and startups to design business models of the future. not a traditional consulting firm We are strategy consultants and business designers with a background in innovation, strategy and change management.
Approach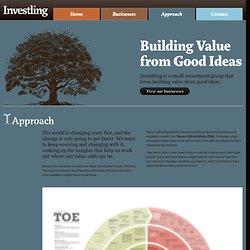 The world is changing crazy fast, and the change is only going to get faster. We want to keep evolving and changing with it, soaking up the insights that help us work out where our value adds can be. Some of our favourite concepts are Agile Development, Lean Thinking, Theory of Constraints and Disruptive Principles. But there are loads more valuable insights beyond just these. We've built a framework to house most of our favourite learning, and modestly named it our Theory Of Everything (TOE).