Green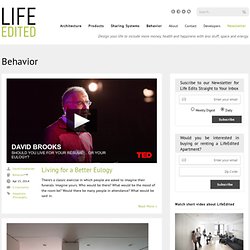 Give It Away, Give It Away, Give It Away Now Following Graham Hill's recent NY Times Op Ed, a far-reaching conversation has opened up about stuff–namely living with less of it. And to the best of our ability, we've tried to dole out sound advise for getting rid of your stuff..
Behavior - LifeEdited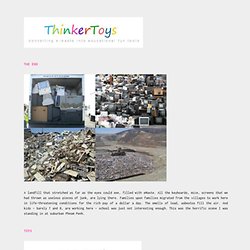 A landfill that stretched as far as the eyes could see, filled with eWaste. All the keyboards, mice, screens that we had thrown as useless pieces of junk, are lying there. Families upon families migrated from the villages to work here in life-threatening conditions for the rich pay of a dollar a day.
ThinkerToys : Converting eWaste into educational fun toys, openTOYS
YOU By Salveco ! Puissant naturellement, Nettoyants écologiques pour la maison.
Cuppow - Turn a Canning jar into a Travel mug
Urban Greenery