Deserti
Oreo and Peanut Butter Brownie Cakes. So, after being gone all last week, this has been catch up on the house week.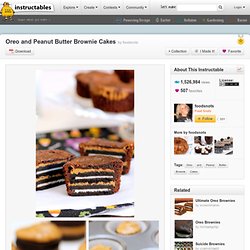 Mostly laundry actually. Man, who knew that a weeks worth of laundry from 5 people could be so daunting. Rubik's Battenburg Cake. Why make this cake?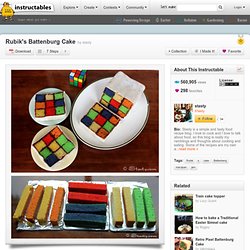 The Rubik's cube is close to my heart as I am a child of the eighties and the Rubik's cube always brings me back to a time of joy and wonder. It's hard to imagine kids today being as fascinated as I was by such a simple but clever toy. I wanted to make a cake that epitomizes this ingenious and timeless invention. I knew it would have to be a clever cake that would make you question how it was made. Cheesecake Recipes - Easy Cheesecake Recipes at WomansDay.com. Whipped, mixed, baked or frozen, at one point or another, most of us have lingered in our love affair with cheesecake.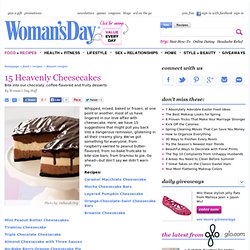 Here, we have 15 suggestions that might pull you back into a dangerous remission, glistening in all their creamy glory. We've got something for everyone, from raspberry-swirled to peanut butter-flavored; from no-bake fruitcake to bite-size bars; from tiramisu to pie. Caramel-Filled Chocolate Cookies Recipe from Pillsbury. Chocolate Covered Oreos® | Teach Soap.
---