Blogs/ Collections
HYPEBEAST. Online Magazine for Fashion and Culture
The Oatmeal - Comics, Quizzes, and Stories
Stuff White People Like
You Are Not So Smart
Smart Pretty and Awkward
not martha
Zebra Sounds
**KIWILICIOUS**:
BOY MOMENTS
MenClick.net
Why They're Hot
Blog - Swag Like Me
EPICponyz
WHATtheCOOL
E T H N I C I T Y // HAWAII — EthnicityOfUs
Whitezine | inspire Create and Share
The Daily What
This Blog Rules | Why go elsewhere?
Awesome Stuff
The Curious Brain
These Days Very interesting sounds by Wizard Oz! Enjoy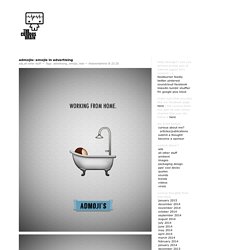 Goodmorning & Goodnight | A refreshing dose of interesting
Oh Joy!
Peppermint Bliss - Follow your bliss... what's yours?
wet behind the ears.
I Wrote This For You