Life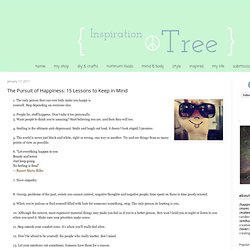 1. The only person that can ever truly make you happy is yourself. Stop depending on everyone else.
Inspirational Quotes Collection | Cretive Design Art Photos and Artworks
Top 40 Useful Sites To Learn New Skills
A week ago I asked my friends on Facebook about the craziest thirty-day challenges, and I got quite a few interesting ideas. I'm posting them here today, along with my own contributions. These are all challenges that you won't usually think about, yet some of them can be very powerful. I personally want to try some in the near future. If you want to give them a shot as well, I'd love to hear about your experience, and I'd offer you a spot here to share it if you don't have a blog. Enough talk for now, below are 10 thirty-day challenges that nobody wants to take: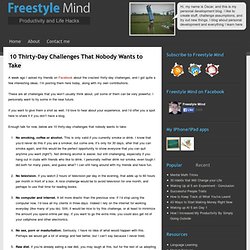 1. True wisdom and insight is always free. 2. Give your power over to no one. 3. Going into the unknown is how you expand what is known.