Life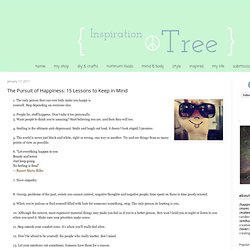 1. The only person that can ever truly make you happy is yourself. Stop depending on everyone else .
There is time in life when you feel down. Your emotions are broken and you don't have any ideas what you will do with your life…There are many ways how people deal with this stage of life. A lot people listen pump up songs to get them up with power, a lot people hang out with their friends, but most of people search for inspirational quotes.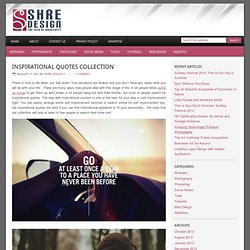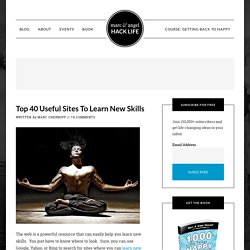 post written by: Marc Email The web is a powerful resource that can easily help you learn new skills. You just have to know where to look. Sure, you can use Google, Yahoo, or Bing to search for sites where you can learn new skills
A week ago I asked my friends on Facebook about the craziest thirty-day challenges, and I got quite a few interesting ideas. I'm posting them here today, along with my own contributions. These are all challenges that you won't usually think about, yet some of them can be very powerful. I personally want to try some in the near future. If you want to give them a shot as well, I'd love to hear about your experience, and I'd offer you a spot here to share it if you don't have a blog. Enough talk for now, below are 10 thirty-day challenges that nobody wants to take: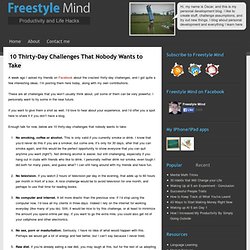 1. True wisdom and insight is always free. 2. Give your power over to no one. 3. Going into the unknown is how you expand what is known.