Beauty
Makeup and Cosmetics | Shop Eyes Lips Face. Add products of choice to shopping bag and enter coupon code at checkout exactly how it appears.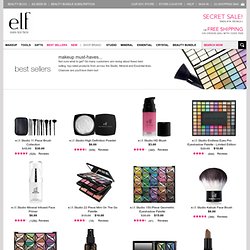 Your personal secret discount will automatically be applied to the first $20 of product and deducted from the total. Maximum discount $10. How to Make Your Own Beauty Products from Scratch - Health - GOOD. Let's keep things simple this week.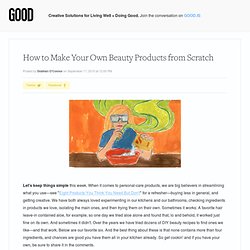 When it comes to personal-care products, we are big believers in streamlining what you use—see "Eight Products You Think You Need But Don't" for a refresher—buying less in general, and getting creative. We have both always loved experimenting in our kitchens and our bathrooms, checking ingredients in products we love, isolating the main ones, and then trying them on their own. Sometimes it works: A favorite hair leave-in contained aloe, for example, so one day we tried aloe alone and found that, lo and behold, it worked just fine on its own. And sometimes it didn't. Over the years we have tried dozens of DIY beauty recipes to find ones we like—and that work. 50 All Natural Beauty Products You Can Make Yourself - Planet Green.
Styling Tips - how to videos Styling Tips (MostViewed) 3 Simple Homemade Lip Balms - Your Lipsve Never Been Yummier. Three Amigo Lip Balms Waiting for a homemade lip balm to set up is a little like developing a Polaroid.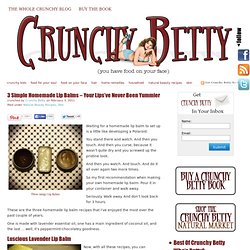 You stand there and watch. And then you touch. And then you curse, because it wasn't quite dry and you screwed up the pristine look. Cher Cabula's Mindbox. Hair Romance.
---