Beauty
Let's keep things simple this week. When it comes to personal-care products, we are big believers in streamlining what you use—see "Eight Products You Think You Need But Don't" for a refresher—buying less in general, and getting creative. We have both always loved experimenting in our kitchens and our bathrooms, checking ingredients in products we love, isolating the main ones, and then trying them on their own.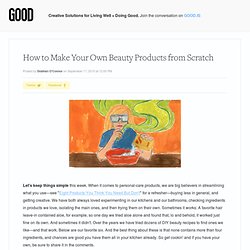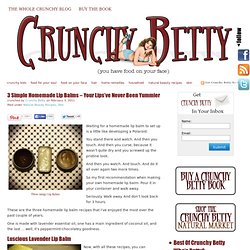 Three Amigo Lip Balms Waiting for a homemade lip balm to set up is a little like developing a Polaroid. You stand there and watch. And then you touch. And then you curse, because it wasn't quite dry and you screwed up the pristine look.
What happens when two supposed soulmates get married only to grow apart through the years? In Hope Springs, we get to explore this scenario as Kay (Meryl Streep) desperately tries to rekindle a romantic relationship with her estranged husband, Arnold (Tommy Lee Jones). This heartwarming film was what kept me smiling all weekend. If you think, seeing an old couple re-discover each other once again is uninteresting, think again.
Cher Cabula's Mindbox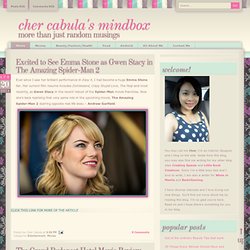 Having a bad hair day? Headscarves are one of my favourite style tricks to cover up messy hair. Scarves also perfect for covering up your regrowth, especially in that last week before you get back to the salon. I love these four, very different, interpretations of wearing a headscarf.