Technology
Cookies on the New Scientist website close Our website uses cookies, which are small text files that are widely used in order to make websites work more effectively. To continue using our website and consent to the use of cookies, click away from this box or click 'Close'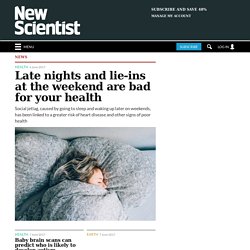 How to make a heatpipe-based cooling system on your own (Silent computer)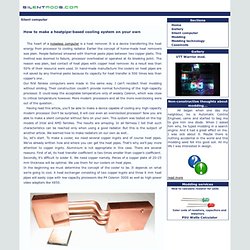 The heart of a noiseless computer is a heat remover. It is a device transferring the heat energy from processor to cooling radiator. Earlier the concept of home-made heat removers was plain. People fastened smeared with thermal paste pipes between two copper plaits. This method was doomed to failure, processor overheated or operated at its breaking point.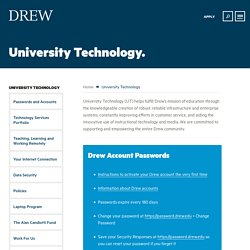 Address Book Converter
Important Message About Passwords About the Department Computing and Network Services was formed in 2003, and supports all enterprise computing, campus networks, the Computer Initiative, CNS Helpdesk, PC repair and deployment, enterprise applications, and telecommunications services. CNS provides computing and data support to over 2200 faculty, staff, and students, and well over 3000 computers and other networked devices on campus. CNS has offices in the basement of Brothers College and in the lower level of the Learning Center , as well as equipment rooms in Brothers College, LC, Pepin, and Holloway. CNS has 15 full-time staff and about 2 dozen student employees who provide end-user support.
Avoiding OS fingerprinting in Windows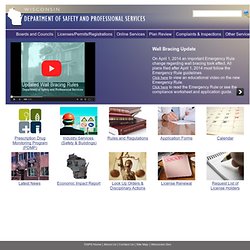 DRL - Private Detective Agency
There have been many recent changes to several aspects of the Department of Safety & Professional Services. Click here to learn if any of these changes will be affecting you in your profession. Governor Walker signed Senate Bill (SB) 453 into law, which streamlines the operations of the Department of Safety and Professional Services (DSPS).
The Battery Station Lithium Lead NiMH NiCad Ion Batteries