DIY
Diy_speakers
VideoJug. Vintage Blackhawk Sockets And Wrenches With Patent Dates | Blackhawk. Tutorial. Blackhawk Manufacturing: The Spirit of Innovation [Page 3] Hexo Brand Wrenches At the very back of the 1934 Blackhawk MG534 catalog is a brief section offering "HeXo" brand wrenches, described as the "finest quality, low priced popular wrenches made.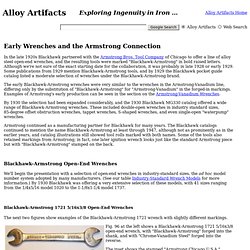 " The HeXo wrench models listed there include angled, short offset, and long offset box-end styles, plus four combination wrench models given the name "Half & Half". White LED Flashlight Conversions. Many flashlights can be easily converted to use white LEDs instead of regular incandescent bulbs.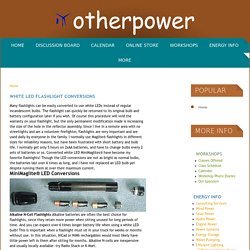 The flashlight can quickly be returned to its original bulb and battery configuration later if you wish. Of course this procedure will void the warranty on your flashlight, but the only permanent modification made is increasing the size of the hole in the reflector assembly. Since I live in a remote area with no streetlights and am a volunteer firefighter, flashlights are very important and are used daily by everyone in the family. I normally use Maglite® flashlights in different sizes for reliability reasons, but have been frustrated with short battery and bulb life. I normally get only 5 hours on 2xAA batteries, and have to change bulbs every 2 sets of batteries or so.
---