Inspiratie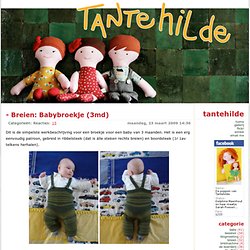 - Breien: Babybroekje (3md) Dit is de simpelste werkbeschrijving voor een broekje voor een baby van 3 maanden. Het is een erg eenvoudig patroon, gebreid in ribbelsteek (dat is álle steken rechts breien) en boordsteek (1r 1av telkens herhalen). Ik heb lichtgroen en donkergroen willekeurig afgewisseld, let daarbij op dat je het linker-en rechterpijpje, de voor-en de achterkant telkens hetzelfde breit. Voor dit broekje heb ik ongeveer 2 bollen van 50g gebruikt (ik weet het niet precies, want het waren allerlei restjes)
Breien: Babybroekje (3md)
Today we made this caddy to hold the ever-growing supply of kid's art materials. Made from clothesline and recycled tin cans, it's an easy and inexpensive solution. You could use this caddy to hold various art supplies like we did here, or you could put it in the center of the table to keep utensils handy. And I'm sure you could think of other uses. We used four cans, but you could use more or less for your project.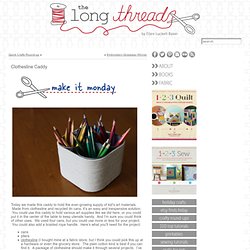 Clothesline Caddy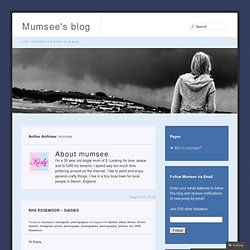 mumsee « Mumsee's blog
Hi there, Kim Stone just shared an Instagram photo with you: view full image
Guest Blog
pretty little things: birds n blooms
Sewing Patterns and clothing patterns from SewingPatterns.com
Refashioned T Shirt Skirt by GreenTease on Etsy
Fabrics Published on July 13th, 2010 | by Becky Striepe I don't know about you guys, but ever since Julie posted her amazingly helpful tips on sewing t-shirt fabric, I've had jersey on the brain.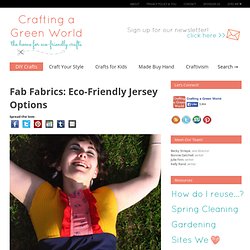 Fab Fabrics: Eco-Friendly Jersey Options – Crafting a Green World
Bondville
The lovely folk at Etsy Australia asked if I would put together a list of 20 great last-minute 'surprise' gifts from local Australian Etsy sellers. What do you think? Choose your favourite, and you could win $75 to spend on anything you like on Etsy! (read more below). Etsy has pulled together some interesting research to show that Australian gift-givers can be categorised as Big Spenders, Planners or Surprisers.