Christmas/Kerstmis
Craft Project: Felt Christmas Ornament
It's official, Christmas crafting is in full swing. Lots of great Christmas crafts are appearing around the web such as here , here , and here .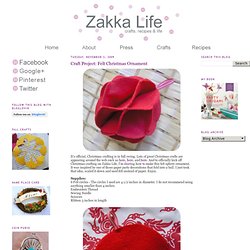 Knockoff Pier 1 Christmas Tree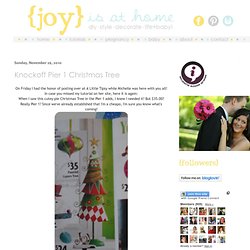 On Friday I had the honor of posting over at A Little Tipsy while Michelle was here with you all!
Modern & eco friendly Christmas trees | Fab Mums
Home » Christmas , Highlights , Holidays The best part of Christmas celebrations is the build up to it and particularly the effort that goes into decorating your home and the Christmas tree. With that in mind I have had a good look around for the ecofriendly alternative to the real tree and this is what I found.
Ellen Giggenbach
Everyday Celebrating: November 2009
Well, if you've read this blog for any time at all, you know that I'm a planner. Yep, can't hide that fact very well, huh? If you saw me in real life, you'd see notebooks and calendars.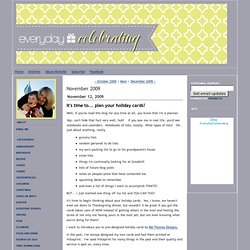 5 Places to Hang Your Ornaments — Other than on a Tree | Apartment Therapy Chicago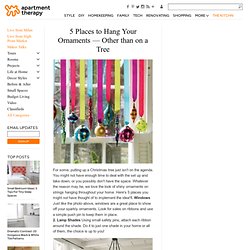 For some, putting up a Christmas tree just isn't on the agenda.
A Work in Progress by Cate Holst: paper Christmas tree cake toppers, diy project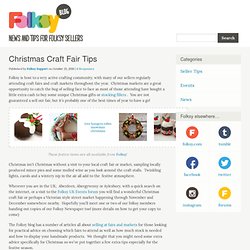 Folksy is host to a very active crafting community, with many of our sellers regularly attending craft fairs and craft markets throughout the year.
Blog – Christmas Craft Fair Tips
Google Afbeeldingen resultaat voor http://1.bp.blogspot.com/_BMdNH2_5Ge4/TOf8ylOiOgI/AAAAAAAAA_w/WxYUTFoynP0/s640/acorn.jpg
Blog Archive » Happy Holidays!
Photo by Aga Inés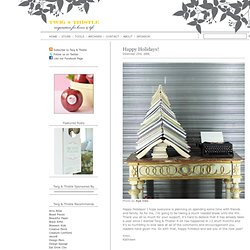 Google Afbeeldingen resultaat voor http://d200fahol9mbkt.cloudfront.net/item/7196145/Hand_made_Christmas_Tree.JPG
Finally, we have a Christmas tree! | Z-DIY | unpredictable ink
Nuts and Bolts Christmas Tree
Google Afbeeldingen resultaat voor http://www.apartmenttherapy.com/uimages/la/121208_DIYbubble.jpg
wood & wool stool
The recycled wooden (x-mas) trees are approximate 43/45 cm high and are made out of 6 different planks. There's a small piece of string attached to the back so you can hang it on a wall.
Google Afbeeldingen resultaat voor http://3.bp.blogspot.com/_tT2gYN6Yhdw/TO10eop0OmI/AAAAAAAAAw8/rXE7wW5r5SQ/s1600/Christmas+Tree+2.jpg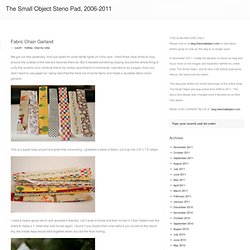 The Small Object Steno Pad » Fabric Chain Garland
Blah, Blah, Blah. Connect the dots.
The Small Object Steno Pad » Stacking Fabric Christmas Trees
Blah, Blah, Blah.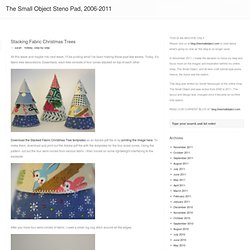 tomorrowland holiday trees for you to make - wise craft
If you've read this blog for any length of time, you may have read between the lines enough to know that my husband Peter likes to pick on me endlessly about my incessant and compulsive crafting.
There are a million felted sweater projects out there, but I think it's a great idea to save money and recycle wool sweaters. I found some more sweaters on a thrifting excursion the other day, so I made these plump holiday trees. They are about 7″ tall and each has 32 felted sweater circles.
Thrifted Holiday Trees
Christmas tree wall graphic decal by Subhuti on Etsy
Google Afbeeldingen resultaat voor http://fotosa.ru/stock_photo/Corbis_RF/p_2567514.jpg
Google Afbeeldingen resultaat voor http://2.bp.blogspot.com/_cvQ0O6DvUyw/TNY_37042_I/AAAAAAAAGZg/YVkDbMYME38/s1600/interesting-christmas-tree-collage-on-wall-gypsy-boho-style-fun-decoration-holiday.jpg
Jane of All the Luck in the World was kind enough to let us share her unique Christmas tree alternative, composed of "useless but pretty objects" she had collected over the years and arranged into something that is one part art and one part decor. Check out a close up of all the items that make up Jane's festive wall adornment below... Think of this as the more crafty version of those Christmas Tree wall decals or the Post-It tree .
Jane's Wall Collection Christmas Tree | Apartment Therapy Los Angeles
Alternative Holiday: Fast, Simple, Modern and Inexpensive | Apartment Therapy Los Angeles
Post-It notes in a tree shape? That's the kind of holiday decor we like
Inspiration: Alternative Uses For Christmas Lights | Apartment Therapy Los Angeles
Holidays & Events
Christmas Tree Wall Hanging
Craft stick Christmas tree advent calendar with "origami" boxes - Craftynest