Career
Lenny Zeltser on Information Security — Stop Relying on Your Resume. What if you promise yourself that when pursuing your next job, you won't provide a resume until after you've had a meaningful conversation with the hiring manager?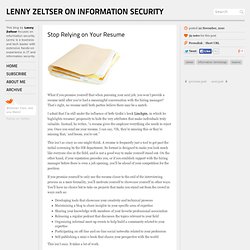 That's right, no resume until both parties believe there may be a match. I admit that I'm still under the influence of Seth Godin's book Linchpin, in which he highlights resumes' propensity to hide the very attributes that make individuals truly valuable. Instead, he writes, "a resume gives the employer everything she needs to reject you. Career Couch - Becoming Indispensable to Your Company - Interview. Mployd - Where hiring happens.
Search. Contract Work. Interview. Central Texas. Social Media. Career Advice. How to Raise Your Profile, Online and Off. It's a question that comes up a lot: how do I stand out?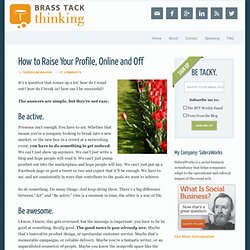 How do I break in? How can I be successful? The answers are simple, but they're not easy. Be active. Jobs - Lifehacker.
---