Suppliers
The Creative Action Network | Recovering the Classics Collection: The Scarlet Letter by MrFurious, Pride and Prejudice by Alexis Lampley, The Brothers Karamazov by Roberlan Borges, Call of the Wild by E. Michelle Peterson, Moby-Dick by Rade Design, Throug. Spineless Classics | Peter's of Kensington. Personalized Ex Libris. Bookplates Labels, Custom Bookplates Labels. Bookplate Ink | Bookplate Ink - Bookplates, Custom Bookplates, Antioch Bookplates, Author SigningColor Bookplates, B&W Bookplates, Engelbreit, book labels, Personalized Bookplates, Religious Bookplates, Ex Libris, Order Online. Language Omnivore | Food for Polyglot Palates. Booktopia - Books, Online Books, #1 Australian online bookstore, Buy Discount Books, eBooks and DVDs from Australia and the world. The Home of Australian Playscripts | AustralianPlays.org. REL Sustainability - home. Books and learning activities for younger (years 2–4) and older (years 5–8) readers Sustainability home About REL Sustainability.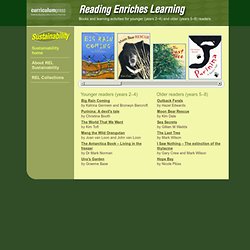 MyInfinitec - Home. -- WEBLINKS RESEARCH -- About Us | Burning Through Pages. Burning Through Pages is a non-profit organization based out of Denver, CO dedicated to the advocacy of reading and writing for our city's youth.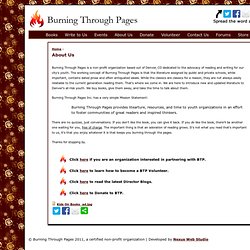 The working concept of Burning Through Pages is that the literature assigned by public and private schools, while important, contains dated prose and often antiquated ideals. While the classics are classics for a reason, they are not always easily relatable to the current generation reading them. That's where we come in. We are here to introduce new and updated literature to Denver's at-risk youth. We buy books, give them away, and take the time to talk about them. Book Depository.com. Book Depository.co.uk. Abe Books. Welcome to AbeBooks Australia & New Zealand <div class="newToAbebooks"><a href="/docs/Welcome/">New to AbeBooks</a></div> Browse for Books Browse All Subjects <div id="abe-bestsellers-noscript" style="display:none"><h3>AbeBooks' Bestselling Books - April 2013</h3><ol><li><a href="/servlet/SearchResults?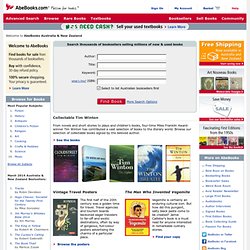 An=STEPHEN+R+COVEY&bi=0&bx=off&ds=30&recentlyadded=all&sortby=17&sts=t&tn=The+Seven+Habits+of+Highly+Effective+People&x=73&y=18">The Seven Habits of Highly Effective People </a> by Stephen R. BetterWorldBooks.com. INT BOOKS. Ford Street Publishing.
---