Suppliers
The Creative Action Network | Recovering the Classics Collection: The Scarlet Letter by MrFurious, Pride and Prejudice by Alexis Lampley, The Brothers Karamazov by Roberlan Borges, Call of the Wild by E. Michelle Peterson, Moby-Dick by Rade Design, Throug
Spineless Classics | Peter's of Kensington
Personalized Ex Libris
In decades and centuries past, knowing who owned which book was an obvious matter of opening it. Pasted on the inside front cover would be the bookplate: a unique rectangular label bearing the owner's name, perhaps an illustration, and often the Latin words "Ex Libris" — a phrase used all over the world to mean "from the library of." Today it is still possible to find books adorned with these exquisitely civilized and personal labels. Many of them are in old, inherited collections. Sometimes they can be found in used bookstores, standing on the shelves among the other veterans.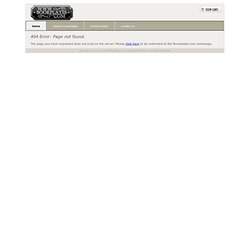 Bookplates Labels, Custom Bookplates Labels
Bookplate Ink | Bookplate Ink - Bookplates, Custom Bookplates, Antioch Bookplates, Author SigningColor Bookplates, B&W Bookplates, Engelbreit, book labels, Personalized Bookplates, Religious Bookplates, Ex Libris, Order Online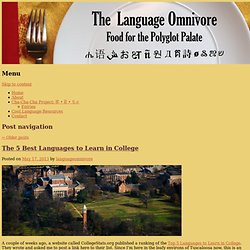 A couple of weeks ago, a website called CollegeStats.org published a ranking of the Top 5 Languages to Learn in College. They wrote and asked me to post a link here to their list. Since I'm here in the leafy environs of Tuscaloosa now, this is an ideal time to blog about it.
Language Omnivore | Food for Polyglot Palates
Booktopia is a 100% Australian-owned online-only retail store selling books, eBooks and DVDs all over the world. Based in Sydney, Australia we offer over 4 million books from our database which have been categorised into a variety of subjects to make it easier for you to browse and shop. As well as physical books, Booktopia offers Australian readers thousands of eBooks from a wide variety of international and local publishers. Whether you access your eBooks via your computer, tablet, iPhone or Android smartphone, or electronic reading device - online or offline, wherever you go, your eBooks will be there and accessible to you. If you want to order eBooks as well as physical books and DVDs we've made it easy, you can order them all together on the one order. All of our books are offered at a discount and you can ship as many physical books or DVDs per order as you like to anywhere in Australia for just $6.50 per order.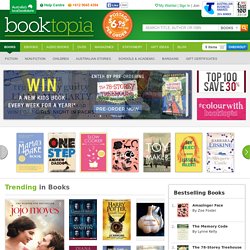 Booktopia - Books, Online Books, #1 Australian online bookstore, Buy Discount Books, eBooks and DVDs from Australia and the world.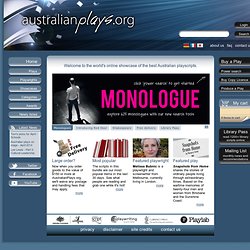 Large order? Now when you order goods to the value of $150 or more at AustralianPlays.org, we'll waive any postage and handling fees that may apply. Most popular
The Home of Australian Playscripts | AustralianPlays.org
Books and learning activities for younger (years 2–4) and older (years 5–8) readers Sustainability home About REL Sustainability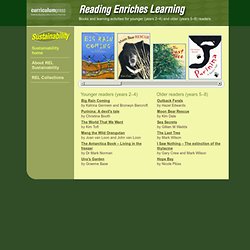 REL Sustainability - home
myInfinitec - Home
-- WEBLINKS RESEARCH --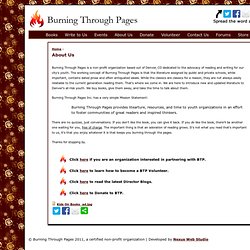 Burning Through Pages is a non-profit organization based out of Denver, CO dedicated to the advocacy of reading and writing for our city's youth. The working concept of Burning Through Pages is that the literature assigned by public and private schools, while important, contains dated prose and often antiquated ideals. While the classics are classics for a reason, they are not always easily relatable to the current generation reading them. That's where we come in. We are here to introduce new and updated literature to Denver's at-risk youth. We buy books, give them away, and take the time to talk about them.
About Us | Burning Through Pages
Book Depository.com
Book Depository.co.uk
Abe Books
Welcome to AbeBooks Australia & New Zealand <div class="newToAbebooks"><a href="/docs/Welcome/">New to AbeBooks</a></div> Browse for Books Browse All Subjects <div id="abe-bestsellers-noscript" style="display:none"><h3>AbeBooks' Bestselling Books - April 2013</h3><ol><li><a href="/servlet/SearchResults?an=STEPHEN+R+COVEY&bi=0&bx=off&ds=30&recentlyadded=all&sortby=17&sts=t&tn=The+Seven+Habits+of+Highly+Effective+People&x=73&y=18">The Seven Habits of Highly Effective People </a> by Stephen R.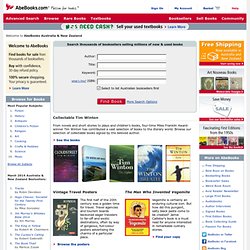 BetterWorldBooks.com
INT BOOKS
Apart from Keeping Books Alive in Melbourne, we're organising another seminar for teacher-librarians/literacy coordinators in NSW. There are a few seats left. Here are the details: In celebration of the National Year of Reading, the PMBW Teacher Librarian Group is hosting an exciting Literary Conference: Reading Beyond 2012! A range of well known Australian authors will be presenting various sessions and sharing their passion, talents and writing experiences.
Ford Street Publishing