Reading
Online resources for the art of reading for P - 12. May 11
40+ iPad Apps for Reading Disabilities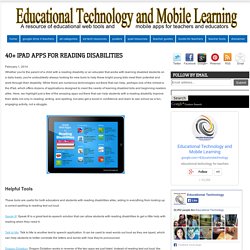 Helpful Tools These tools are useful for both educators and students with reading disabilities alike, aiding in everything from looking up a correct spelling to reading text out loud. Speak It!
Leveled Books Database - Resources for Leveling Books :: A to Z Teacher Stuff
Read it! Loved it! Boys
History - Digital Education Resources | The Dreaming - Aboriginal Nations Australia
The Story Museum - 1001 stories from around the world
Leveled Books Database - Resources for Leveling Books :: A to Z Teacher Stuff
Neil Gaiman lecture in full: Reading and obligation | Reading Agency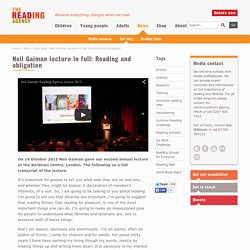 On 14 October 2013 Neil Gaiman gave our second annual lecture at the Barbican Centre, London. The following us a full transcript of the lecture. It's important for people to tell you what side they are on and why, and whether they might be biased. A declaration of member's interests, of a sort.
Websites that Help Make Reading Fun
Understand what you read
38 Perfect Books To Read Aloud With Kids
Interactive Literacy
Classroom Strategies Download a Graphic Organizer Word Doc (107 KB)PDF (89 KB)
Frayer Model | Classroom Strategies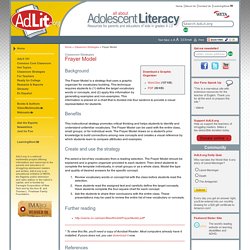 About a year and a half ago, a few of my colleagues and I had our students begin blogging about their independent reading. Some students finished four posts a year. Some students finished ten. Some more. Below are my top ten takeaways from our students' blogging experience.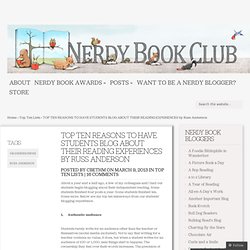 TOP TEN REASONS TO HAVE STUDENTS BLOG ABOUT THEIR READING EXPERIENCES by Russ Anderson | Nerdy Book Club
Eight Steps to Successful Classroom Readers Theater
Contributed by Dana Truby Readers Theater is a great way to enrich your students' reading practice and bring joy to reading class at the same time! Performing plays engages students and helps gets them excited about reading and theater.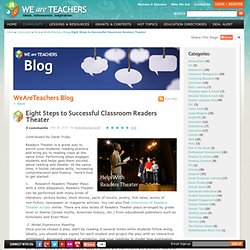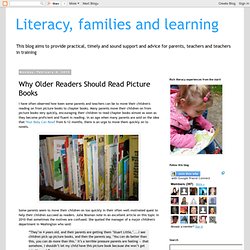 Why Older Readers Should Read Picture Books
I have often observed how keen some parents and teachers can be to move their children's reading on from picture books to chapter books. Many parents move their children on from picture books very quickly, encouraging their children to read chapter books almost as soon as they become proficient and fluent in reading. In an age when many parents are sold on the idea that 'Your Baby Can Read' from 6-12 months, there is an urge to move them quickly on to novels.
Reading is an essential skill on par with other literacy skills.It is a way of expanding one's learning repertoire.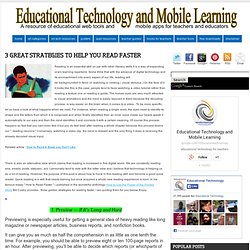 3 Great Strategies to Help you Read Faster ~ Educational Technology and Mobile Learning
Literacy Resources For Librarians
National Geographic Young Explorer (Student Magazine) - October 2012
Books R4 Teens
Home » Classroom Strategies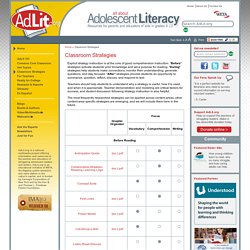 Read With Me eBooks
103 Things to Do Before/During/After Reading
Wide reading program middle years
English: Classic Films
English: Wide Reading Sites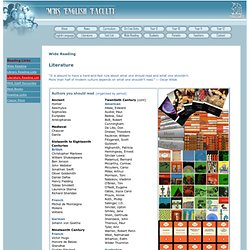 English: Literature Reading List
Ancient Homer Aeschylus Sophocles Euripides Aristophanes
Year 10 Wider Reading
Year 9 Wider Reading
The Picture Book Teacher's Edition
Lory's Page: One Minute Readings
I am a busy, second grade teacher that loves to create things for my classroom. I love the fact that I can download my creations to my blogspot and pull them up wherever I am.