Notetaking
VideoANT | New ANT. VideoANT Terms and Conditions The following terms and conditions govern this Agreement by and between the Regents of the University of Minnesota, a constitutional corporation under the laws of the State of Minnesota, ("University") and the LICENSEE.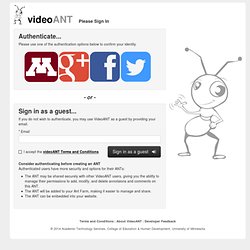 Definitions For purposes of this agreement, the following terms have the following meanings. Understand what you read. 5 Excellent iPad Apps Students Can Use for Taking Audio Notes. January 29, 2014 There are times when taking a note in a written format is not a practical option.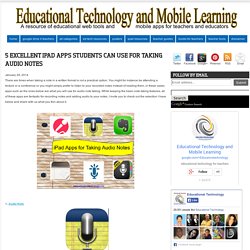 You might for instance be attending a lecture or a conference or you might simply prefer to listen to your recorded notes instead of reading them, in these cases apps such as the ones below are what you will use for audio note taking. While keeping the basic note taking features, all of these apps are fantastic for recording notes and adding audio to your notes. I invite you to check out the selection I have below and share with us what you thin about it. 1- Audio Note Besides being a basic note taking app. Primary School General Free Lesson Plans, Links and Resources. Primary School Sites, videos, lesson plans and resources Free Lesson Plans, Links and Resources Home > Library > English > Writing > Note Taking and Summarising > General.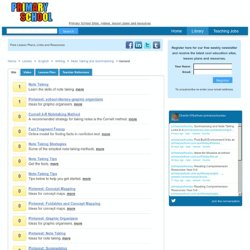 VideoNot.es. Creative Commons Kiwi. This short and fun animation video explains the CC licenses.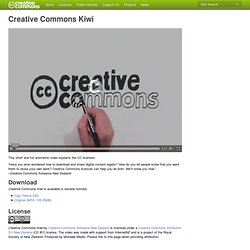 "Have you ever wondered how to download and share digital content legally? How do you let people know that you want them to reuse your own work? Home - Foundational Academic Skills Today - Websites at Verona Area School District. Visual Note-taking - Student Projects. 1.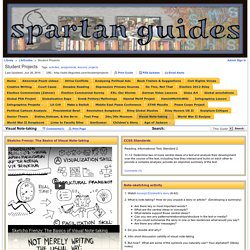 Watch excerpt Elizabeth's story (6:42) 2. What is note-taking? How do you unpack a story or article? VISUAL NOTE-TAKING by Austin Kleon. [ Watch a high-quality HD version on Vimeo ] I was invited to draw TEDxAustin this weekend.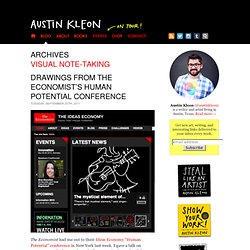 I was skeptical about an event that was so secretive about its contents beforehand, but it far exceeded my expectations. It was well-planned, well-executed, and had a stellar lineup of speakers. Text Compactor: Free Online Automatic Text Summarization Tool. Draw on any webpage. Share thoughts. Move ideas. - Markup. iCyte. Research Management for Professionals, Web and PDF Annotation | WebNotes. The Learning Toolbox - Cornell Notes. Home : Firefox free-addon to bookmark, collect, organize and share the information. Note Anywhere. InFocus.cc | highlight and share your focus on the web. A.nnotate.com: Upload, Annotate, Share. Online document review and collaboration - PDF, Word and HTML.
Co-ment | Text annotation and collaborative writing. Minutes.io — the best meeting tool since pen & paper* Remember everything with Evernote, Skitch and our other great apps. About.
Get inspired.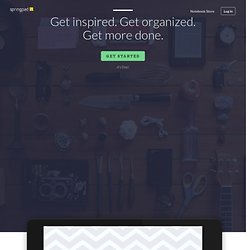 Get organized. Get more done. iSearchNotes.com - Search Student Notes. Catch.com. Primary Wall | Another fantastic Primary Technology service. Overview « GumNotes.com. Take notes online with Notezz! MySchoolNotebook.com. Answers. Grockit Answers is just-in-time Q&A for video lectures.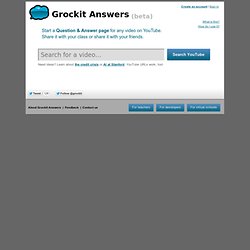 In Grockit Answers, interactions happen around video lectures, and participants ask and answer questions about specific points in the lecture. Since every question is attached to a specific point in time in the video, Grockit Answers displays a question and its answers at the point in the lecture that they are most relevant. Trailfire. HTML5 Document Embedding | Crocodoc. Screen Draw. Bounce – A fun and easy way to share ideas on a webpage. Awesome Screenshot - Capture, Annotate and Share. SharedCopy. Interactive-notebooks - home. Quicklyst - take better notes.
---