Images
Resources for copyright-free, creative commons photos & images. May 12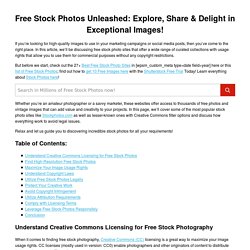 Major Performance Upgrade 10.19.11 One of the ongoing challenges we have been facing is slow response time for uncached queries. This has been due mainly to trying to sort the results we send back, which often number in the many tens of thousands or more.
PublicDomainPictures.net est un référentiel pour les photos libres du domaine public. Télécharger des photos HD de haute qualité ou téléchargez les vôtres. Gagnez de l'argent à partir de votre passe-temps, gagner en popularité et améliorer vos compétences graphiques et photographiques. Si vous avez l'intention d'utiliser une image trouvée ici pour un usage commercial, soyez conscient que l'authorisation du modele n'a pas été obtenue et les images représentant des produits ou des biens devront être utilisés avec précaution. Les images sont libres d'etre utilisées, faites vous plaisir. Si vous appréciez de votre visite, veuillez parlez de Public Domain Pictures.net a vos amis.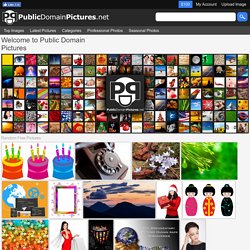 Finding free images of high quality is a tedious task - due to copyright issues, attribution requirements, or simply the lack of quality. This inspired us to create Pixabay - a repository for stunning public domain pictures. Your source for free vectors, free drawings and free photos. You can freely use any image from this website in digital and printed format, for personal and commercial use, without attribution requirement to the original author.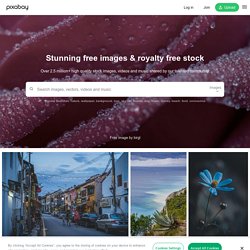 HOW TO: Upload iPhone Photos to Google+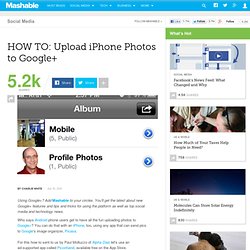 Using Google+? Add Mashable to your circles. You'll get the latest about new Google+ features and tips and tricks for using the platform as well as top social media and technology news. Who says Android phone users get to have all the fun uploading photos to Google+? You can do that with an iPhone, too, using any app that can send pics to Google's image organizer, Picasa. For this how-to sent to us by Paul Molluzzo of Alpha Dad, let's use an ad-supported app called Piconhand, available free on the App Store.