Server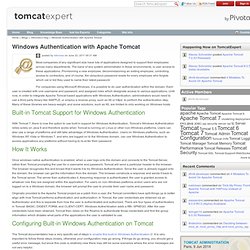 Windows Authentication with Apache Tomcat
posted by mthomas on June 22, 2011 09:31 AM Most companies of any significant size have lots of applications designed to support their employees across many departments.
Home » Architecture, Open Source Tools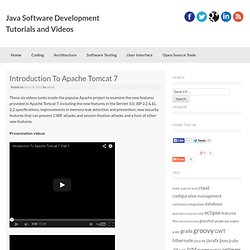 Introduction To Apache Tomcat 7
Ten Great Freemium Small Business Software - Web Based Apps, Cloud Computing, SaaS & Business software Blog - GetApp.com
Free software for small businesses is great to get started. It provides them with the necessary tools to do their job and be productive at no extra costs.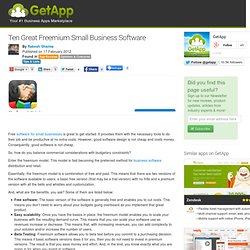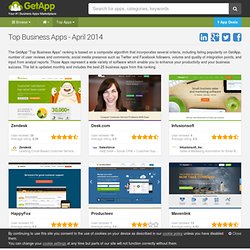 The GetApp "Top Business Apps" ranking is based on a composite algorithm that incorporates several criteria, including listing popularity on GetApp, number of user reviews and comments, social media presence such as Twitter and Facebook followers, volume and quality of integration points, and input from analyst reports. Those Apps represent a wide variety of software which enable you to enhance your productivity and your business success.
Top 25 Business Apps - June 2011 | Software Evaluation Center by GetApp.com
ProcessCanvas - Create online workflow in minutes.