Graphics
Processing.js. A port of the Processing Visualization Language view source Basic Demos Basic demonstrations of how Processing works, from the Processing.org web site.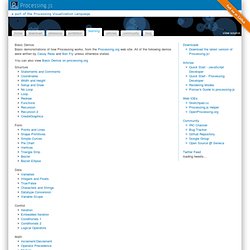 All of the following demos were written by Casey Reas and Ben Fry unless otherwise stated. You can also view Basic Demos on processing.org. The must-know of color theory. We Recommend These Resources Clever use of color is one of the pillars of web design.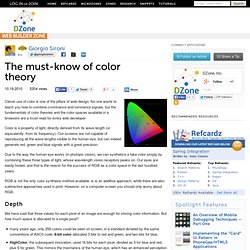 No one wants to teach you how to combine crominance and luminance signals, but the fundamentals of color theories and the color spaces available in a browsers are a must-read for every web developer. 27 Stunning Image Optimization tools for Web Designers. Image Optimization is one of the most important factors for your website run without any problems.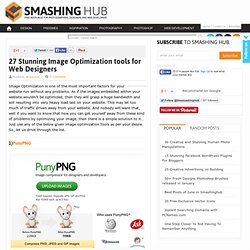 As if the images embedded within your website wouldn't be optimized, then they will grasp a huge bandwidth and will resulting into very heavy load laid on your website. This may let too much of traffic driven away from your website. And nobody will want that, well if you want to know that how you can get yourself away from these kind of problems by optimizing your image, then there is a simple solution to it… Just use any of the below given image optimization tools as per your desire. So, let us drive through the list. Cloud_computing_infographic.jpg (1275×2100) SVGround : tout sur SVG.
PNG
SVG.
---