Ann Arbor/Ypsi
Common Cycle
Welcome to the Growing Hope Center In December 2007, Growing Hope purchased a 1.4 acre property at 922 W. Michigan Avenue in Ypsilanti—just blocks from downtown and adjacent to a public housing community—to put down roots for its headquarters and further demonstrate our commitment to growing positive and healthy futures in Southeast Michigan. After four years, with mostly volunteer labor and lots of community support, Growing Hope staff, programs, and the organization as a whole moved in to the Growing Hope Center in March 2012!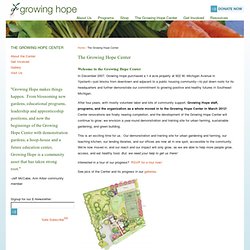 The Growing Hope Center | Growing Hope
Leslie Science and Nature Center
Selma Cafe is a local-foods breakfast salon, offering a gathering place for friends and community to imagine and create a growing vibrant and sustainable regional food economy – every Friday morning in the Westside Ann Arbor home of Lisa Gottlieb & Jeff McCabe, at 722 Soule Blvd, 48103.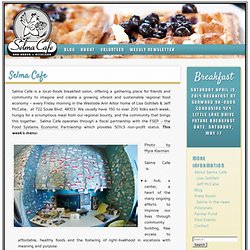 Selma Cafe – Repasts
Project Grow
Forgotten Harvest
Experience Forgotten Harvest's mission first-hand as you come along for a ride you'll never forget! We need HARVEST HELPERS every day to assist our drivers on their routes. Your day will start at several generous food donors who share their wonderful food to feed our hungry neighbors.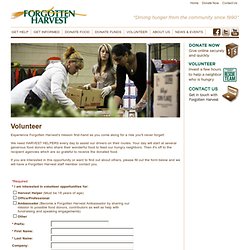 Agrarian Adventure | Working with schools to connect students with food, health, community, and agriculture.