Tech-trends
Portable Java – Run Java from a Flash Drive
Portable Java on USB. An Official Java Portable version has been created and released by Portableapps. By installing Java on your USB Flash Drive, you can bring Java with you to run your .JAR files from the Portable Java installation on your Flash Drive instead of depending on a local JRE install.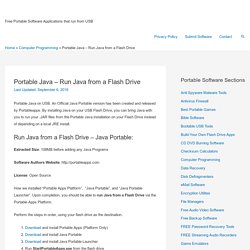 Not just for a day or two, but 12 days.
Attached to Technology and Paying a Price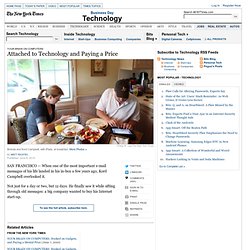 Nejlepší webové aplikace a služby roku 2008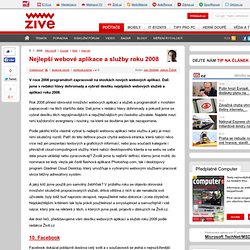 Rok 2008 přinesl obrovské množství webových aplikací a služeb a programátoři v mnohém zapracovali i na těch staršího data.
easyWhois: Lookup Domain Whois Records and Research DNS Information
IMDB
SQL Injection - Fitness YouTube Fun | << hack 4 fun
SQL injection je známa technika, ktorá využíva chyby v kontrole vstupných dát. Internet je plný serióznych tutoriálov, ktoré popisujú ako, kde a čo vyhľadávať a testovať pri hľadaní SQL injection vulnerability. Praktická stránka je ale iná vec, článok je len krátkou upútavkou na to čo bude nasledovať – H4f testovací SQLi (ne)zabezpečený minitool pre tréning pod názvom Cheese holes s malou odmenou pre úspešných ľúštiteľov.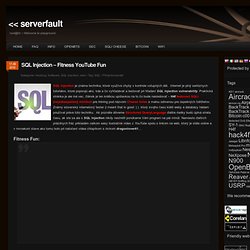 Spidering Hacks: O'Reilly - Safari Books Online
The Internet, with its profusion of information, has made us hungry for ever more, ever better data. Out of necessity, many of us have become pretty adept with search engine queries, but there are times when even the most powerful search engines aren't enough. If you've ever wanted your data in a different form than it's presented, or wanted to collect data from several sites and see it side-by-side without the constraints of a browser, then Spidering Hacks is for you.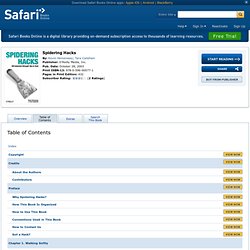 Trh elektronických knih má svého hegemona, jímž je Amazon a jeho platforma Kindle spojená s téměř celosvětovou bezdrátovou distribucí pomocí sítě AT&T a jejích roamingových partnerů.
Elektronické knihy letos prolomí trh. Bez českých vydavatelů? - Lupa.cz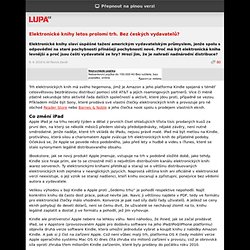 Gregor_Leos
STAMFORD, Conn., October 7, 2010 View All Press Releases
Site Index