Vb_jacqueline
JAcqueline
My Life Scoop « Tips for a connected lifestyle. My Life Scoop
www.ma-do.net
The best in advertising, design, and digital creativity - AdCritic - Creativity Online
For our first inspirational list of 2014 we decided to gather examples of white type in web design. I'm always browsing css galleries and other sites to find nice things to show here, and I noticed that a lot of sites use the dark/colorful background white type combo. This is why I decided to dedicate a list to it. Whether you are using a beautiful background image, a texture, or even a big video, overlaying white type can create a very dramatic effect. Check out the examples we have here and give white type a try in your next project. (more…) Web Design Blog, Tutorials and Inspiration | Web Design Ledger
The Absolute Funniest Posts
SHIMAKI Ako's Manga, Read Manga Online at MangaHere
makeup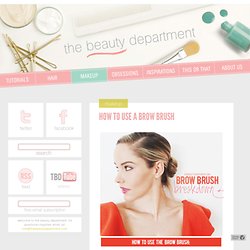 We get a lot of emails asking how to use brushes correctly so I hope this helps you out a little! A brow brush is designed to be stiff and angled for a reason. And we use the slanted edge to shade and the tip of the edge to outline. Put those components together and a brow brush is quite frankly a thing of perfection! Here's how to use it properly: READ MORE…
NailBlog.Net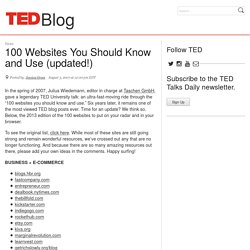 100 Websites You Should Know and Use
Entertainment Meet David Peterson, who developed Dothraki for Game of Thrones There are seven different words in Dothraki for striking another person with a sword.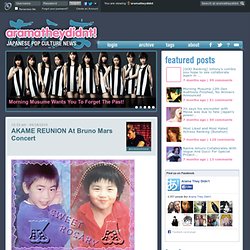 We all have our preferences on which video games we play – gamers are admittedly very specific about that, and so we may understand how uncomfortable it may be to be forced to play a game you don't like. But Maasa Kawabata, a 28-year-old male nurse, was arrested for doing exactly that to his nine year old stepson – forcing him to play the very graphic and violent Grand Theft Auto IV (GTA IV) against his will. According to information from the Kyoto Prefectural Police, Kawabata allegedly made the child play the game every day for the span of around three weeks, for about three hours every day while the child's mother was not at home. We think that this would not have been that big an issue, had it been any other game which was not as graphic as GTA IV.
あらま They Didn't ! Japanese Entertainment News
Search for Smut Manga at Manga Fox - Page 1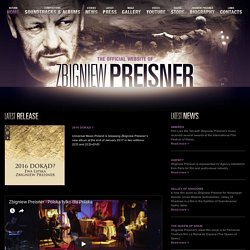 ZBIGNIEW PREISNER | The official website
DIARIES OF HOPE by Zbigniew Preisner Diaries of Hope is inspired by the diaries and poems of Polish children who were victims of the Holocaust. Preisner's major new five-movement work features Lisa Gerrard in the principal vocal role and treble Archie Buchanan in settings of two chamber songs, with the Warsaw Philharmonic Chamber Orchestra and Crouch End Festival Chorus. This is the first time that Lisa Gerrard has collaborated with Preisner. She is best known for her collaboration with Brendan Perry in Dead Can Dance and for her vocals on several major film scores.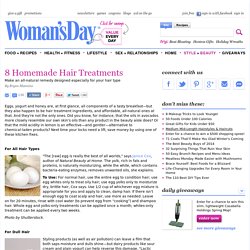 Homemade Hair Treatments - At Home DIY Hair Treatments - Womans Day - StumbleUpon
Eggs, yogurt and honey are, at first glance, all components of a tasty breakfast—but they also happen to be hair treatment ingredients, and affordable, all-natural ones at that. And they're not the only ones. Did you know, for instance, that the oils in avocados more closely resemble our own skin's oils than any product in the beauty aisle does?
Online community for artists[pixiv]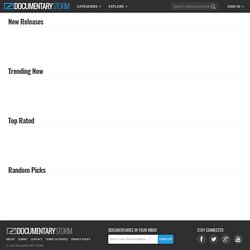 A FIGHTING CHANCE, an ESPN Film, is the story of Kyle Maynard, a young man born without arms or legs who lives his life with no excuses. Kyle is an extraordinary individual. There are very few things that he can't do. He's not held back by his physical limitations at all.
Documentary Storm - Watch Free Documentaries Online
TheFWA