SEO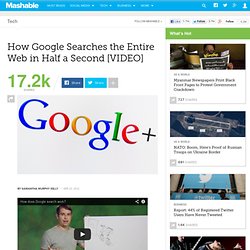 It only takes half a second for Google to return a search based on keywords you type in, but there's a whole lot more happening behind the scenes to give you the results you need. Google on Monday launched a video that explains the science behind how the massive search engine actually works. Matt Cutts, software engineer head of Google's webspam team, details in a YouTube video how the search engine giant thoroughly scours the web on a daily basis to provide the most up-to-date results to users. "There are three things you need to do to be the best search engine in the world.
How a Google Search Works in Only Half a Second [VIDEO]
Content Marketing Articles
7 Reasons Content Marketing is Better Than Link Building
Content marketing and link building both have their merits in the realm of search marketing. However, the tale of the tape reveals that content marketing has a distinct advantage over link building for marketers. Here are seven reasons why.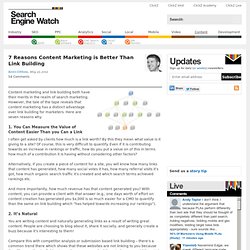 38 days of data, last updated January 17, 2014; next index update: February 14, 2014 Learn more about index updates 249 Million Just-Discovered Links 30 days of data, updated every hour Learn more about Open Site Explorer's data and metrics Get More with Moz Analytics