Autodesk @
AutoCAD AddON @ Resources @ SPAUG Home Page. AUGI. AutodeskPress. Delmar, a part of Cengage Learning, provides comprehensive Drafting and CADD training solutions for instructors, students, and professionals.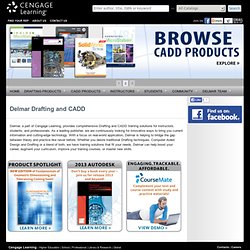 As a leading publisher, we are continuously looking for innovative ways to bring you current information and cutting-edge technology. With a focus on real-world application, Delmar is helping to bridge the gap between theory and practice like never before. Whether you desire traditional Drafting techniques, Computer Aided Design and Drafting or a blend of both, we have training solutions that fit your needs. Autodesk Labs.
3D Design & Engineering Software for Architecture, Manufacturing, and Entertainment. Autodesk Homestyler. Autodesk - AutoCAD WS. Autodesk | AutoCAD WS – Blog. Guest blogger and CAD expert Shaun Bryant offers up today's post on the Internet's funniest CAD memes (yep, they exist).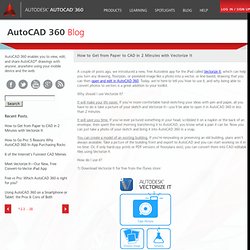 Enjoy! So, what exactly is a "meme"? According to Wikipedia, it's this:
---