Home
http://9gag.com/gag/5801889
20 Superb Interior Design Photos | Top Design Magazine - Web Design and Digital Content
I want this shower!!!!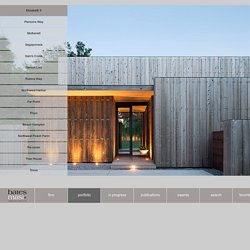 Profile Bates Masi + Architects LLC, a full-service architectural firm with roots in New York City and the East End of Long Island for over 45 years, responds to each project with extensive research in related architectural fields, material, craft and environment for unique solutions as varied as the individuals or groups for whom they are designed. The focus is neither the size nor the type of project but the opportunity to enrich lives and enhance the environment. The attention to all elements of design has been a constant in the firm's philosophy. Projects include urban and suburban residences, schools, offices, hotels, restaurants, retail and furniture in the United States, Central America and the Caribbean. The firm has received 43 design awards since 2003 and has been featured in national and international publications including The New York Times, New York Magazine, Architectural Digest, Architectural Record, Metropolitan Home, and Dwell.
I recently discovered The Selby , and here is a home, more or less 1000 sq ft., bursting with neutral colors making it 'bigger' than it actually is. I really love the combination of open planning and simple palette in this home.. Everything's seems within reach but doesn't appear too crowded..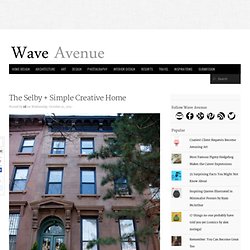 @import url( http://designyoutrust.com/wp-content/themes/theme/style.css?v=1.0 ); Categories Deals About Rules Advertisement Sign In PIXERS: Your Walls & Stuff 465 days ago by Dmitry in Architecture , Art , Design , Photos | Post a comment » Take a look at awesome interior projects, created by PIXERS , a group of Polish designers, involved in architecture, art and interior design.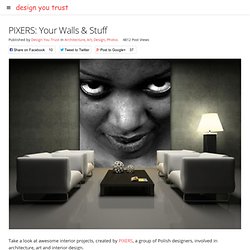 Overhead + Under Bed = Space-Saving Shelving & Storage | Designs &I...
Saving space is not something we do for its own sake – in this case, a cutting-edge media room was the goal, and cleverly lofting and concealing of books, CDs and DVDs provided the floor space to make this dream den a reality. Johan wanted to use ever spare bit of wall surface for a larger television and smaller wall-mounted computer screen – no dressers and few shelves getting in the way, nor objects behind the couch to cramp the distance between seating and screens. Wrap-around shelving features thicker top and bottom borders, creating a dynamic series of stripes that animate and decorate the space – being pushed out from the wall, these in turn allow for under-shelf indirect lighting in addition to a central overhead light fixture.
So many things! If you ever come across the opportunity to pick up a few pallets take a look at some of the ideas I have come across for recycling old pallets into furniture and other practical and decorative pieces. I would like to mention that the designs below were found at various sources on the Internet.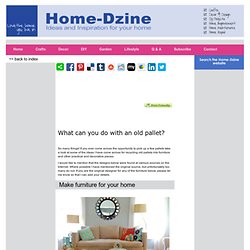 There isn't a single repurposed crate project that I've disliked. They're just so darn useful and look great while doing it. That said, this project just raised the bar — like whoa. We're talking Joey Lawrence whoa, not Keanu Reeves, just so we're clear. Our friends over at Decor Hacks (which you should be following) tipped us off to this super great project over at the Norwegian blog Thea's Mania .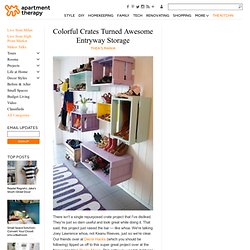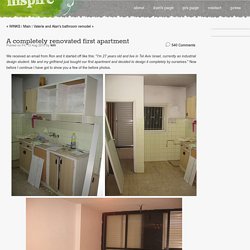 what a makeover! this made me feel 'myownapartamentsick' even more than ever :) bulb-lamp is great, i also made something like that, but there were less bulbs so the effect wasn't that stunning. love the shower, look really great, also the brick wall and, what surprised me, that green tone in the bedroom. you had great ideas and you fortunately put them into effect. the one thing i dislike is a study room. i hate that desk and chair, they just so boring actually. but i adore the red wall and those cat-things, sorry, i have no idea how to call it. ;) great job!
If you thought chalkboards were just for schoolrooms, think again. These wipe-off writing surfaces make handy helpers around the home, too. If you thought chalkboards were just for schoolrooms, think again. These wipe-off writing surfaces make handy helpers around the home, too.