Videos
Epic Super Mario Bead Animation | Smosh
Darth Vader Dances To You Cant Touch This Video - Jokes
Weakest Link - Pompous host meets her match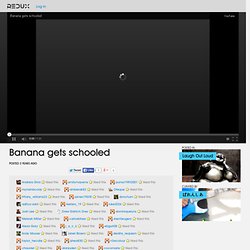 Login to Redux Laugh Out Loud ばれんしあ Banana gets schooled posted 3 years ago
banned Mastercard commercial "funny as hell!"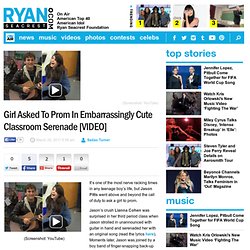 Girl Asked To Prom In Embarrassingly Cute Classroom Serenade [VIDEO] | ...
(Screenshot: YouTube) It's one of the most nerve racking times in any teenage boy's life, but Jason Pitts went above and beyond the call of duty to ask a girl to prom. Jason's crush Lianna Cohen was surprised in her third period class when Jason strolled in unannounced with guitar in hand and serenaded her with an original song (read the lyrics here). Moments later, Jason was joined by a boy band of finger-snapping back-up singers which turned Lianna into a deeper shade of red. Watch the adorable video below!