Moda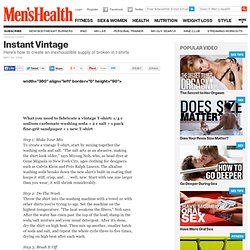 height="90" width="360" border="0" align="left"> What you need to fabricate a vintage T-shirt: 1/4 c sodium carbonate washing soda + 2 c salt + 1 pack fine-grit sandpaper + 1 new T-shirt Step 1: Make Your MixTo create a vintage T-shirt, start by mixing together the washing soda and salt. "The salt acts as an abrasive, making the shirt look older," says Miyong Noh, who, as head dyer at Gene Mignola in New York City, ages clothing for designers such as Calvin Klein and Polo Ralph Lauren. The alkaline washing soda breaks down the new shirt's built-in coating that keeps it stiff, crisp, and . . . well, new.
Vintage T-Shirt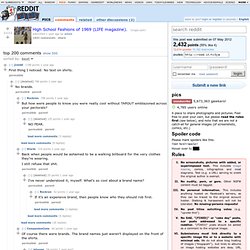 A place to share photographs and pictures. Feel free to post your own, but please read the rules first (see below), and note that we are not a catch-all for general images (of screenshots, comics, etc.) Please mark spoilers like this:[text here](/spoiler) Hover over to read.
High School Fashions of 1969 (LIFE magazine). via reddit.com
Dare You Dress in Clothes at Nasty Gal
Wanelo - Find unique products and stores you have never heard of.
A 20th Century Fashion Vision From 1893
SHOP - COAL N TERRY VINTAGE
HerPony Custom Made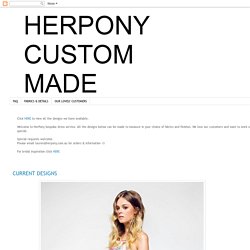 DAPHNE low back maxi with delicate floral beading $169AUD GLORIA delicate lace backless dress $159AUD DELILAH lace cape dress with slip $139AUD
Stylish and Creative Necklaces
Collection of unusual and creative necklaces that will look great on your neck and get you noticed. Bicycle Necklace Stylish bicycle shaped necklaces designed by Rachel Pfeffer.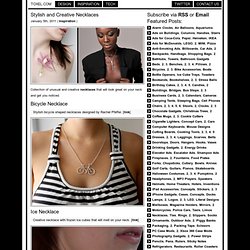 Nectar Clothing