Ideas, trucos
I Heart Earth. | 2busybrunettes. We're all about celebrating Earth Day in my classroom this week.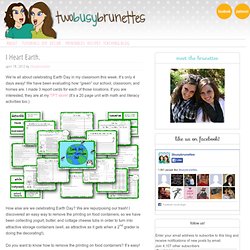 It's only 4 days away! We have been evaluating how "green" our school, classroom, and homes are. I made 3 report cards for each of those locations. If you are interested, they are at my TPT store! (It's a 20 page unit with math and literacy activities too.) Pinch those Pennies: 50 Tips to Be Frugal! 25 Beauty Tips Reusing Household Items – Homemade Beauty Tips on ELLE. 1.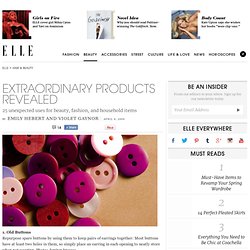 Old Buttons Repurpose spare buttons by using them to keep pairs of earrings together: Most buttons have at least two holes in them, so simply place an earring in each opening to neatly store when not wearing. Photo: Jupiter Images 2. Eyebrow Brush Stuck without a lint-remover? Use this handy makeup tool to remove unwanted fuzz from your shirt. How to Fold a Shirt - Stopfornothing.com Funny Stuff. 11 Unusual Household Uses For Food Items That Will Save You Money | MintLife Blog | Personal Finance News & Advice. Photo: charles chan * The next time you find yourself in need of a household product like stain remover, shower cleaner or ant deterrent, check the pantry before heading to the store.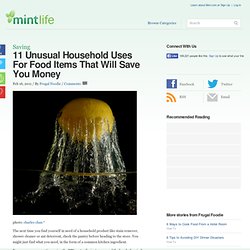 You might just find what you need, in the form of a common kitchen ingredient. From a green perspective, going the DIY route eliminates some of the harsh chemicals in your home, reducing your family's exposure to them. Surprising Cleaning New Uses - Real Simple. Tub Scrub - Martha Stewart Home & Garden. Tub And Shower Magic Recipe - Food.com - 434275.
Tips and Tricks. Ive been working on this post for awhile now, as I find these neat tips and tricks I wanted to keep them all together and be able to share them with all of you lovelies!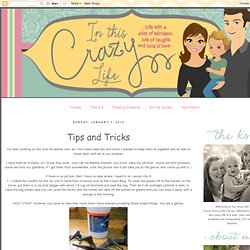 I have tried all of these, so I know they work. Just call me Martha Stewart- you know, sans the jail time. Some are from pinterest, some are from my grandma. If I got them from somewhere, click the picture and it will take you to the genius who came up with it :) If there is no picture, then I have no idea where I heard it- or I would cite it! Twelve Surprising Uses for Vicks VapoRub - Page 2. 1.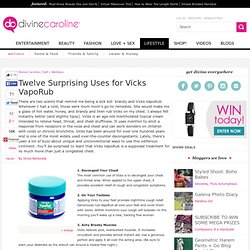 Decongest Your Chest The most common use of Vicks is to decongest your chest and throat area. When applied to the upper chest, it provides excellent relief of cough and congestion symptoms. 2. On Your Tootsies Applying Vicks to your feet provides nighttime cough relief. Jewelry Cleaner Recipe - Food.com - 180133. Crack Kills. Maybe it's just me and my body shape, but a lot of my jeans have that giant gaping spot in the back.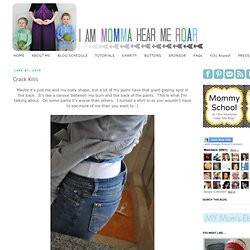 It's like a canyon between my bum and the back of the pants. This is what I'm talking about. On some pants it's worse than others. I tucked a shirt in so you wouldn't have to see more of me than you want to :) 17 Ridiculously Useful Tips to Make Life Easier. 1.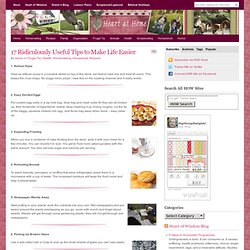 Reheat Pizza Heat up leftover pizza in a nonstick skillet on top of the stove; set heat to med-low and heat till warm. 15 Chic and Creative Ways to Tie a Scarf. How to tie a half-bow scarf To tie the half-bow scarf, you should first loop the scarf around your neck and tie once– like the first step of tying your shoelaces.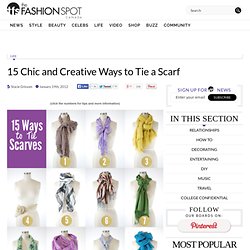 Then, take one side of the scarf and make a one loop, as if you were only tying one side of the bow on your shoes. Cork as Fire Starter. Craftymonkey / Awesome idea. (To get the balloons to hang upside down just put a marble inside before blowing them up.)
---