DIY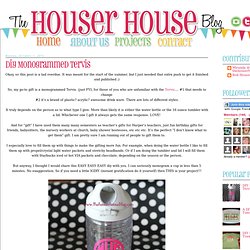 Okay, so this post is a tad overdue. It was meant for the start of the summer, but I just needed that extra push to get it finished and published ;) So, my go-to gift is a monogrammed Tervis. (just FYI, for those of you who are unfamiliar with the Tervis.... #1 that needs to change #2 it's a brand of plastic? acrylic? awesome drink ware.
The Houser House: DIY Monogrammed Tervis
28 Feb WOW – (from one of my absolute favorite parenting websites – Parents.Com) check out these amazing repurposing ideas for cardboard boxes, disposable plates, straws etc. I personally will try to do the doll bed and castle! Cardboard Box Shape Sorter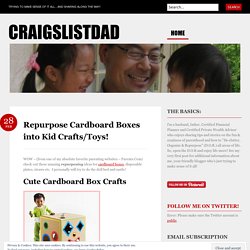 diy projects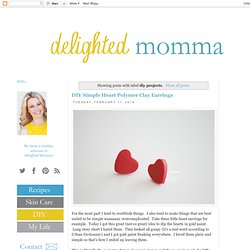 One thing I love about our new house is that we actually have a fireplace mantle! This is exciting since our old house had a mantel-less fireplace, which I always felt was a sad looking sight once Christmas time rolled around each year. So the fact that I can now do amazing things like hang stockings and garland makes me beyond happy :)
Fun Kids' Toy Ideas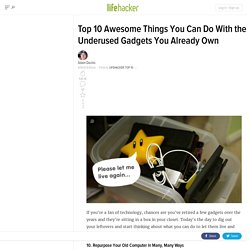 My computer recently broke- a Windows PC that just decided to stop working from time to time. The back of the computer will lose power, and a few times it has blue-screened on me. I got a new computer, but I thought "I'm sure there's something I can do with this one..." With all the tech issues it's having- anyone have a good suggestion?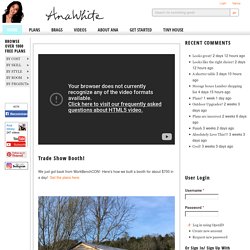 Grandma-who-likes-to-sew got home from her trip at 1:00 AM ... and just six hours later, she was spoiling the kids with hugs, kisses and gifts .... and gushing about her new mudroom! (For those of you who missed a post this past week, Grandma's been traveling, so we decided surprise her with a mudroom makeover in her side of the Momplex.) Just to refresh, here's what the space looked like before we started working on the mudroom projects ... And here's what it looks like now - Yes, Grandma loves her new mudroom! And even though it looks like a million bucks, we only spent about $200 on it!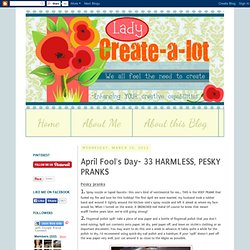 Pesky pranks 1. Spray nozzle or taped faucets- this one's kind of sentimental for me... THIS is the VERY PRANK that fueled my fire and love for this holiday! The first April we were married, my husband took a rubber band and wound it tightly around the kitchen sink's spray nozzle and left it aimed at where my face would be.
Last week I saw this pin on Pinterest and I instantly loved the idea. Starting May 1st, I'll be taking the challenge and posting a drawing per day here on my blog each afternoon. If you'd like to do it on your own, please please do!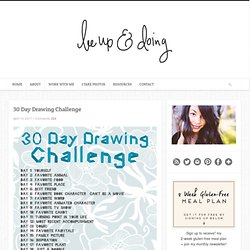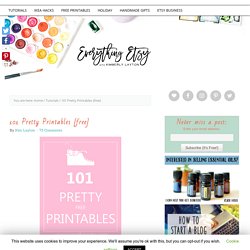 These pretty printables are fabulous and free…you can't go wrong with that! Decorate your home with quotes and flowers, throw a party that looks like a million bucks or wrap a gift with the perfect tag. Oh my gosh…you are going to love these!!! There's a little something for everyone. I wish I could share a photo of each one, but my blog would most likely blow up…ha! Make sure your printer has color ink before you start, and feel free to share this list with all your friends…they'll love you for it!
How about showing off a few things you've been making lately……and join in on the this week's Link Party! So, here's the deal, every Saturday, I will host a You Made It and Love It party, where you can simply click on the blue button at the bottom of the post, add your name, the URL to your project, and upload your image………and then click "done" to share. Your image (and link) will then show up on that exact post, down at the bottom, and all will be able to see what you've been creating lately. I kind of think of it as all of you squishing into my craft room, showing off what you've been making. I kinda love it!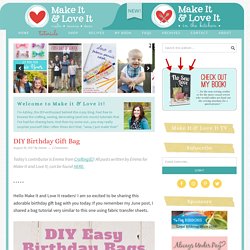 I Could Make That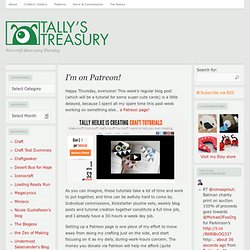 Happy Thursday, everyone! This week's regular blog post (which will be a tutorial for some super cute cards) is a little delayed, because I spent all my spare time this past week working on something else… a Patreon page! As you can imagine, these tutorials take a lot of time and work to put together, and time can be awfully hard to come by. Individual commissions, Kickstarter plushie sets, weekly blog posts and tutorial creation together constitute a full time job, and I already have a 30-hours-a-week day job. Setting up a Patreon page is one piece of my effort to move away from doing my crafting just on the side, and start focusing on it as my daily, during-work-hours concern. The money you donate via Patreon will help me afford (quite literally, haha) the time to keep making tutorials while I also find, negotiate and work on other creative projects.