DIY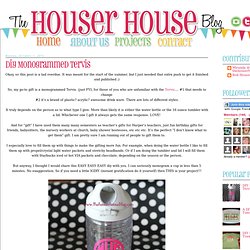 Okay, so this post is a tad overdue. It was meant for the start of the summer, but I just needed that extra push to get it finished and published ;) So, my go-to gift is a monogrammed Tervis. (just FYI, for those of you who are unfamiliar with the Tervis .... #1 that needs to change #2 it's a brand of plastic? acrylic? awesome drink ware.
The Houser House: DIY Monogrammed Tervis
28 Feb WOW – (from one of my absolute favorite parenting websites – Parents.Com) check out these amazing repurposing ideas for cardboard boxes , disposable plates, straws etc. I personally will try to do the doll bed and castle! Cardboard Box Shape Sorter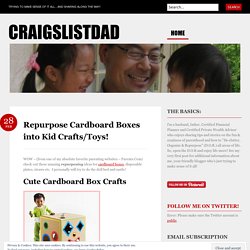 Repurpose Cardboard Boxes into Kid Crafts/Toys! « CraigslistDad
diy projects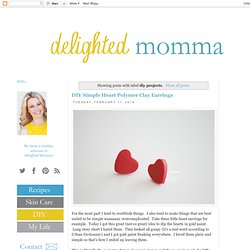 My step mom first introduced fire cider to me last fall when I was pregnant with Ronin and coming down with a horrible cold. She brought me in her kitchen, told me to plug my nose and take a big spoonful of this beet colored "cider." I am super weird and I love the taste of pickled anything so I thought it was delicious.
Fun Kids' Toy Ideas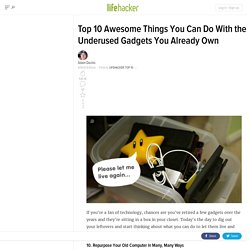 If you're a fan of technology, chances are you've retired a few gadgets over the years and they're sitting in a box in your closet. Today's the day to dig out your leftovers and start thinking about what you can do to let them live and breathe again. Here are ten of our favorite ideas to get you started. 10.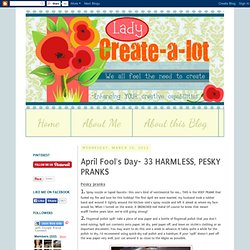 Pesky pranks 1. Spray nozzle or taped faucets- this one's kind of sentimental for me... THIS is the VERY PRANK that fueled my fire and love for this holiday! The first April we were married, my husband took a rubber band and wound it tightly around the kitchen sink's spray nozzle and left it aimed at where my face would be.
Last week I saw this pin on Pinterest and I instantly loved the idea. Starting May 1st, I'll be taking the challenge and posting a drawing per day here on my blog each afternoon. If you'd like to do it on your own, please please do!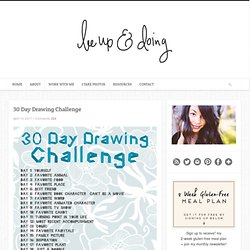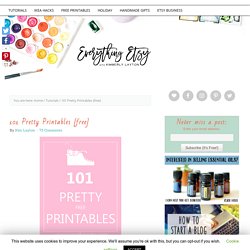 These pretty printables are fabulous and free…you can't go wrong with that! Decorate your home with quotes and flowers, throw a party that looks like a million bucks or wrap a gift with the perfect tag. Oh my gosh…you are going to love these!!! There's a little something for everyone. I wish I could share a photo of each one, but my blog would most likely blow up…ha! Make sure your printer has color ink before you start, and feel free to share this list with all your friends…they'll love you for it!