DIY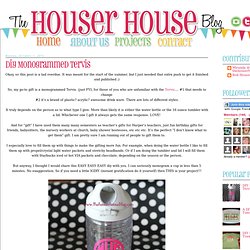 Okay, so this post is a tad overdue. It was meant for the start of the summer, but I just needed that extra push to get it finished and published ;) So, my go-to gift is a monogrammed Tervis. (just FYI, for those of you who are unfamiliar with the Tervis.... #1 that needs to change #2 it's a brand of plastic? acrylic? awesome drink ware.
The Houser House: DIY Monogrammed Tervis
28 Feb WOW – (from one of my absolute favorite parenting websites – Parents.Com) check out these amazing repurposing ideas for cardboard boxes, disposable plates, straws etc. I personally will try to do the doll bed and castle! Cardboard Box Shape Sorter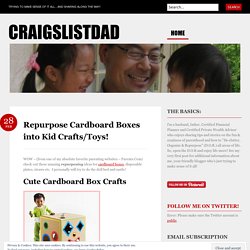 diy projects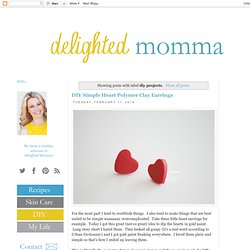 One thing I love about our new house is that we actually have a fireplace mantle! This is exciting since our old house had a mantel-less fireplace, which I always felt was a sad looking sight once Christmas time rolled around each year. So the fact that I can now do amazing things like hang stockings and garland makes me beyond happy :)
Fun Kids' Toy Ideas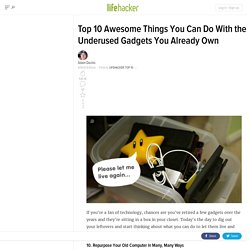 My computer recently broke- a Windows PC that just decided to stop working from time to time. The back of the computer will lose power, and a few times it has blue-screened on me. I got a new computer, but I thought "I'm sure there's something I can do with this one..." With all the tech issues it's having- anyone have a good suggestion?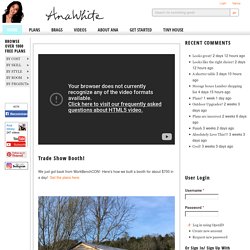 There will only be one time in my life that I shell out $500 cash for not quite a whole sheet of plywood. Well, two times. Because I bought two pieces actually. This was, of course, back when I thought building your own kitchen was an impossible task for a DIYer. When I ordered our kitchen for our house, the salesperson asked me if I wanted the fridge boxed in in cabinetry. I said yes, and Cha-ching!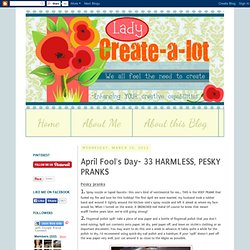 Pesky pranks 1. Spray nozzle or taped faucets- this one's kind of sentimental for me... THIS is the VERY PRANK that fueled my fire and love for this holiday! The first April we were married, my husband took a rubber band and wound it tightly around the kitchen sink's spray nozzle and left it aimed at where my face would be.
Last week I saw this pin on Pinterest and I instantly loved the idea. Starting May 1st, I'll be taking the challenge and posting a drawing per day here on my blog each afternoon. If you'd like to do it on your own, please please do!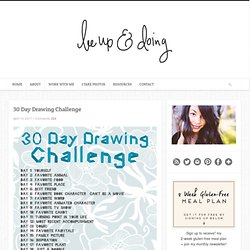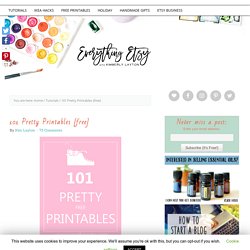 These pretty printables are fabulous and free…you can't go wrong with that! Decorate your home with quotes and flowers, throw a party that looks like a million bucks or wrap a gift with the perfect tag. Oh my gosh…you are going to love these!!! There's a little something for everyone. I wish I could share a photo of each one, but my blog would most likely blow up…ha! Make sure your printer has color ink before you start, and feel free to share this list with all your friends…they'll love you for it!
If you're looking for the 2 DSLR Canon Camera giveaway (1 for you, 1 for your friend)……..it's still going on. Until Tuesday (Jan 21st), to be exact! So go on, ENTER!!! I don't know where my head is….but I completely spaced selecting and announcing the 3 WINNERS for the Quiet Book Patterns GIVEAWAY! Ack!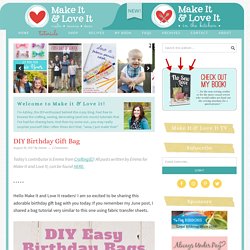 Back in the spring of 2013, I agreed to make a large number (large by the standards of things that are handmade, anyway) of plush kobolds for 9th Level Games, who were Kickstarting a deluxe edition printing of their popular game Kobolds Ate My Baby. In December, the kobolds were finally shipped out, to terrorize homes around the world. Here's a look at what happened between April and December, at just how those 65 small fuzzy kobolds came into the world. Read the full post » Posted by Tally on January 17, 2014 http://tallystreasury.com/2014/01/the-making-of-65-kobold-plushies/