Books
Karim Rashid's Book List | Designers & Books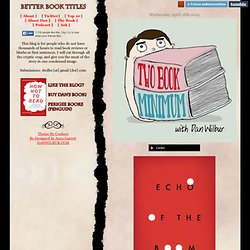 Another Two-Book Minimum is up! Author Sean Ferrell sits down with Dan to talk about his sci-fi/noir novel, Man in the Empty Suit. Comedian Sean Crespo (Bravo's No Prior Knowledge, Onion News Network) interjects that he has no taste in movies before the conversation turns into trippy reflections on time travel. It's like Cosmos without all the "facts." Enjoy! Listen on iTunes (and rate it while you're there!)
home · message · archive · theme Portfolio · Art Blog · My Comics · Art Tag · Resources and References Kelly: noun. A 23-year-old multimedia designer and comic artist.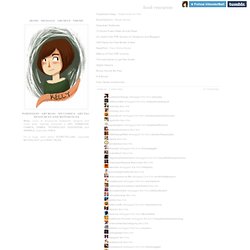 Stars Burn You Up
Your House
Berlin-based artist Olafur Eliasson, a Minimalissimo favourite, conceptualised Your House. The book, designed in 2006 by Michael Heimann and Claudia Baulesch, is a limited-edition artist's book with a laser-cut negative impression of Eliasson's house in Copenhagen. Each of the 454 pages are individually cut and corresponds to 2.2 cm of the actual house. Commissioned by the Library Council of The Museum of Modern Art in New York, Your House is a remarkable arrangement of cutouts and imagery presented in a minimalist yet technical format. Readers gradually build a physical and mental narrative, whilst also examining the perceptual and spatial experience of domestic architecture of the house. Although I haven't had the pleasure of reading one of the 225 printed copies (perhaps one day), I love of the combination of sculpture and architecture and the illusion of being inside the house.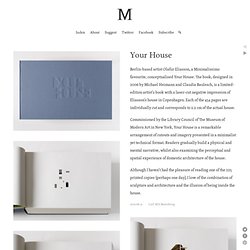 Foto: Archivo Texto: elconfidencial.com Monstruos sangrientos, aristócratas en decadencia, enamorados abocados a un destino trágico, predicadores violentos y viajantes solitarios.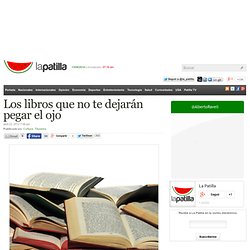 Los libros que no te dejarán pegar el ojo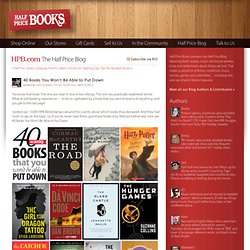 You know that book. The one you read in one or two sittings. The one you practically swallowed whole. What an exhilarating experience –– to be so captivated by a book that you cannot bear to do anything until you get to the last page! I polled our ~3,000 HPB Bibliomaniacs around the country about which books they devoured. And they had much to say on the topic.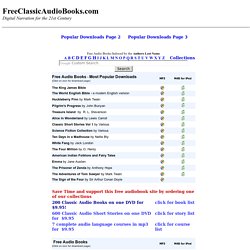 Free Audio Books Indexed by the Authors Last Name A B C D E F G H I J K L M N O P Q R S T U V W X Y Z Collections The downloads are available in mp3 and in m4b audio book format for iTunes and the iPod. The advantage of using the iPod format is that it remembers where you stop in a file. The iTunes player software is available for free download here. New books will be added often! Send your book request to request@freeclassicaudiobooks.com FreeClassicAudioBooks.com All rights reserved 2012 sc1 Privacy Policy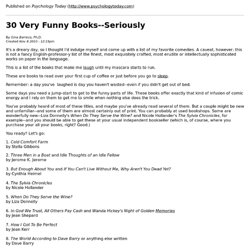 By Gina Barreca, Ph.D. It's a dreary day, so I thought I'd indulge myself and come up with a list of my favorite comedies. A caveat, however: this is not a fancy English-professor-y list of the finest, most exquisitely crafted, most erudite or intellectually sophisticated works on paper in the language. This is a list of the books that make me laugh until my mascara starts to run. These are books to read over your first cup of coffee or just before you go to sleep . Remember: a day you've laughed is day you haven't wasted--even if you didn't get out of bed.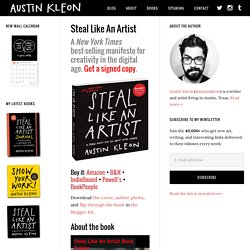 "Brilliant and real and true." —Rosanne Cash "Immersing yourself in Steal Like An Artist is as fine an investment in the life of your mind as you can hope to make." —The Atlantic "Filled with well-formed advice that applies to nearly any kind of work." —Lifehacker.com
Steal Like An Artist, a book by Austin Kleon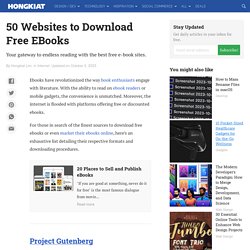 We understand that reading is the simplest way for human to derive and constructing meaning in order to gain a particular knowledge from a source. This tendency has been digitized when books evolve into digital media equivalent – E-Books. It would be nice if we're able to download free e-book and take it with us.