Positive Quotes and Thoughts
MyQuotes. The Top 20 Things Oprah Knows for Sure. A Zen student came to Bankei and said: "Master, I have. A Zen student came to Bankei and said: "Master, I have an ungovernable temper.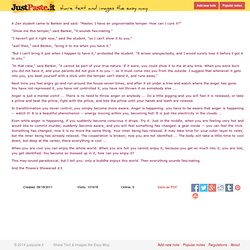 How can I cure it? " "Show me this temper," said Bankei, "it sounds fascinating. " "I haven't got it right now," said the student, "so I can't show it to you. " "well then," said Bankei, "bring it to me when you have it. " "But I can't bring it just when I happen to have it," protested the student. 10 Life-Enhancing Things You Can Do in Ten Minutes or Less. By It usually takes us much longer to change our moods than we'd like it to take.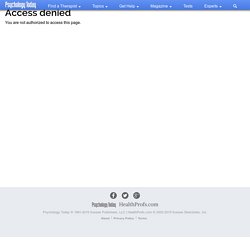 Here are ten things you can do in ten minutes or less that will have a positive emotional effect on you and those you love. . See it online at Oprah.com . If you can... Personal Positive Affirmations Based On Bible Scriptures Spoken Confessions of Biblical Scriptural Promises & Principles. Billy Wray is an acoustic piano player (pianist), keyboard player (keyboardist), Hammond B3 w/122 Leslie Speaker & pipe organ player (organist), instrumental composer and recording/studio artist available for your upcoming wedding ceremony, background piano/keyboard music for your wedding reception, private/corporate party or function, bar/bat mitzvahs, wedding anniversaries, birthday parties, sing-along, retirement communities & homes, concerts, or entertainment at holiday parties and special celebrations.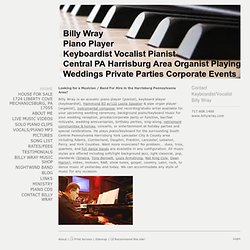 He plays piano/keyboard for the surrounding South Central Pennsylvania Harrisburg York Lancaster City & County area including Adams, Cumberland, Dauphin, Franklin, Lancaster, Lebanon, Perry, and York Counties. Want more musicians? No problem... duos, trios, quartets, and full dance bands are available in any configuration. A.y.- Quotes in beautiful pics ...oO°