Quilling
Free Quilling Patterns and Designs
© Copyright Mellocello and licensed for reuse under the CC BY-SA 3.0 License.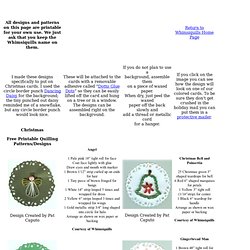 2 Tan c scrolls (3") for base 5 Tan marquises (3") arrange above base as shown 6 Tan teardrops (3") above marquises
www.whimsiquills.com/servlet/the-template/Free Quilling Patterns/Page
By Ann Martin Quilling, the coiling and shaping of narrow paper strips to create a design, has been around for years — hundreds, in fact. During the Renaissance, nuns and monks would roll gold-gilded paper remnants trimmed during the bookmaking process, and use them to decorate religious objects as an alternative to costly gold filigree.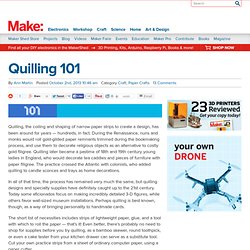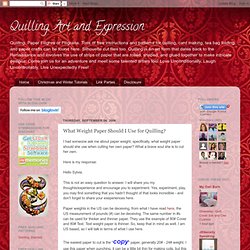 What Weight Paper Should I Use for Quilling?
I had someone ask me about paper weight, specifically, what weight paper should she use when cutting her own paper? What a brave soul she is to cut her own. Here is my response: Hello Sylvia,