AGENCES
chic agency
Bug Agency
La Fonderie
Spikly
Agence Tactile | Créateurs de liens – Agence de communication
Superfamous - Folkert Gorter
buildingsite_index
Ideas in motion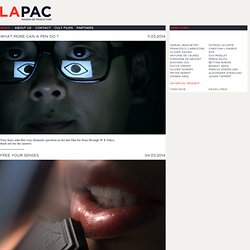 Mr. Hyde
New campain for Renault directs by Olivier Gondry, through Publicis Dialog. TV & Radio columnist, comedian, scriptwriter...Before he was a director, Stephane de Groodt was even a race driver.He now directs commercials through La Pac, and we 're very proud of that. Run, boys, run. London has never felt so easy. We are very proud to welcome Marcus Söderlund as the freshest leave of our Scandinavian poets.Enjoy, and share. Our pleasure.
Fjb : Prestataire jeux concours, jeux promotionnels, jeux flash, jeux facebook
Blast Radius | Global Interactive Marketing Agency
3D Cube Delounge Flower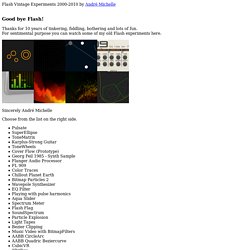 velvet mediendesign
Grimm Gallun Holtappels
BEAMS ARTS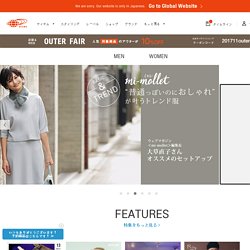 8 Wed. January 2014 9 Thu. January 2014 10 Fri.
Momkai - a digital creative agency
Momkai is an independent, digital creative agency founded in November 2002. We combine clear design with solid technical realisation to create projects that truly inspire, inform and interact. Founder and Creative Director Harald Dunnink (1981) leads the design team and Sebastian Kersten (1976), Technical Director and co-owner, is responsible for the development team.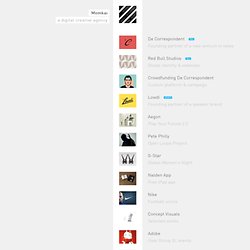 || studiofolk || denis carrier ||
True Love Always
555Lab