AGENCES
chic agency
Bug Agency
La Fonderie
Spikly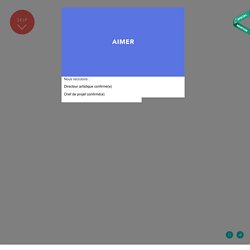 Agence Tactile | Créateurs de liens – Agence de communication
Delphine est née en Egypte d'une femme solide, Thoutmoisis, qui l'a mise au monde dans un champ de coton, en prenant à peine le temps d'arrêter de bêcher. Pour sauver son nouveau né d'une razzia, Thoutmoisis le dépose à regret sur le Nil dans une corbeille d'osier enduite de poix. Le bébé navigue ainsi huit jours et sept nuits, en se nourrissant de plancton marin. Par un riant hasard, le panier échoue sur une berge où la reine d'Egypte, Baketaton Noncépamoui trouve l'enfant et l'adopte. Elle lui donne alors le nom de Hatchepsout, ce qui signifie en langue locale « Enfant trouvé dans la vase nauséabonde et saumâtre des rives du Nil ». Hatchepsout passe une enfance luxueuse au palais d'Alexandrie.
Superfamous - Folkert Gorter
buildingsite_index
Ideas in motion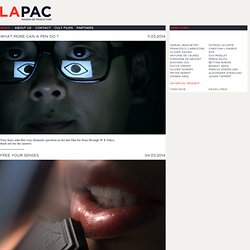 Mr. Hyde
Tony Kaye asks this very dramatic question in his last film for Sony through W K Tokyo.Rush out for the answer. Damien Krisl gets bitter sweet in this new film for Roshen.Take a ride in Damien's very own burst. Tony Kaye kicks it in his last commercial for Under Armour.Watch for yourselves. It took years for this script to turn into a movie.Only Olivier Dahan could raise the bar as high as making Nicole Kidman the perfect Grace Kelly.The film will open the 2014 Cannes film festival. TBWA trusted Johan Tappert to convince us that GMF is the only insurance company that is with you everywhere.We mean, everywhere. New campaign for Renault directed by Olivier Gondry, through Publicis Dialog.
Fjb : Prestataire jeux concours, jeux promotionnels, jeux flash, jeux facebook
Blast Radius | Global Interactive Marketing Agency
3D Cube Delounge Flower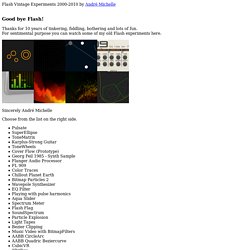 velvet mediendesign
Grimm Gallun Holtappels
BEAMS ARTS
Momkai is an independent, digital creative agency founded in November 2002. We combine clear design with solid technical realisation to create projects that truly inspire, inform and interact. Founder and Creative Director Harald Dunnink (1981) leads the design team and Sebastian Kersten (1976), CTO and co-owner, is responsible for the development team.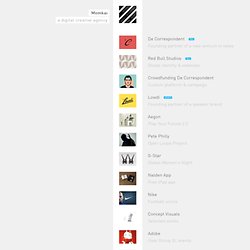 || studiofolk || denis carrier ||
True Love Always
555Lab