Green Home
Get flash to fully experience Pearltrees
Keeping chickens warm in the winter can be a bit difficult but they are pretty hardy creatures that come dressed in their own feather duvet.
Principles of eco-design From all the many theories behind environmental design, this section pulls out just five core ideas. They are all important, and they provide the tools for approaching most design challenges.
As we mentioned, windows can be a costly feature of a home, accounting for substantial heat loss in cold weather and heat gain in warm weather. Single-pane windows, found in nearly 50 percent of American homes, are the most extreme in terms of energy-inefficiency [source: Money Matters 101 ].
Thermosyphon circulation in a simple solar water heater Thermosiphon (alt. thermosyphon ) refers to a method of passive heat exchange based on natural convection , which circulates liquid without the necessity of a mechanical pump.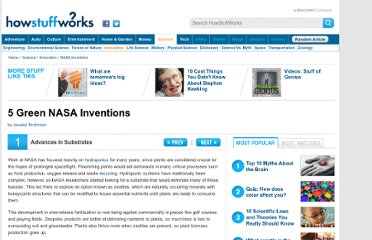 This might seem odd considering how much of NASA researchers' focus is directed skyward, but from time to time, they also study how to improve soil conditions right here on Earth.