Drupal
Whether you are a Drupal newcomer or a seasoned Drupal ninja, you're bound to run into one, some, or all of the issues outlined below.
15 Common Drupal Problems That Make You Scream (Solutions Included)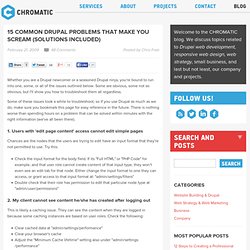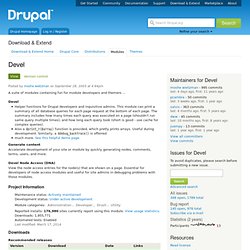 A suite of modules containing fun for module developers and themers ... Devel Helper functions for Drupal developers and inquisitive admins.
Drupal Cheat Sheets | DevCheatSheet.com
Last updated April 20, 2011.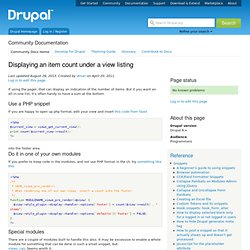 Displaying an item count under a view listing
I'm currently using MAMP for my local dev environment.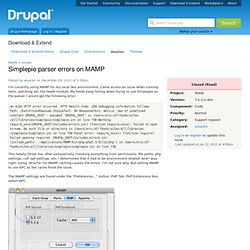 Simplepie parser errors on MAMP
Allowed values list PHP code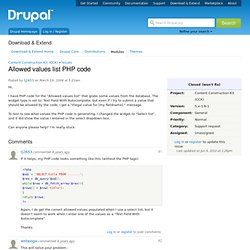 Hi, I have PHP code for the "Allowed values list" that grabs some values from the database.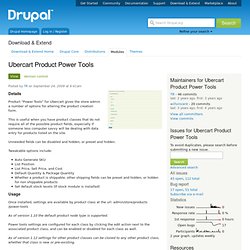 Details Product "Power Tools" for Ubercart gives the store admin a number of options for altering the product creation form. This is useful when you have product classes that do not require all of the possible product fields, especially if someone less computer savvy will be dealing with data entry for products listed on the site.
Ubercart Product Power Tools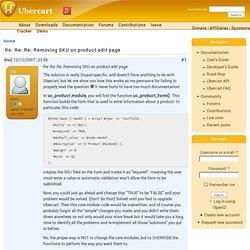 Re: Re: Re: Removing SKU on product edit page
The solution is really Drupal-specific, and doesn't have anything to do with Ubercart, but let me show you how this works as my pennance for failing to properly read the question It never hurts to have too much documentation!
How do i make different registration forms for different roles during sign up?
Customizing the user profile layout
Last updated December 1, 2011. Created by jessicakoh on October 30, 2005. Edited by Pls , tcmug , buzzman , bekasu .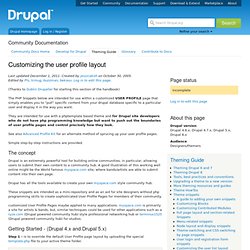 Workflow: Scheduled state filter in Views 3 returns "No valid values found."
Save Draft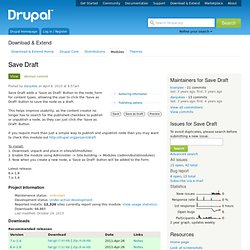 Save Draft adds a 'Save as Draft' Button to the node_form for content types, allowing the user to click the 'Save as Draft' button to save the node as a draft.