Eco-design
Pour contrer le mouvement de réduction de la durée de vie des objets de consommation visant à accélérer le rythme de leur renouvellement, des associations et citoyens tentent de redonner de la durabilité à leurs objets : recyclage, réutilisation, réparation... ou mise en commun pour consommer moins.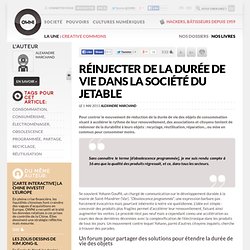 Catégories de produits ou services certifiés / Recherche avancée / Ecolabels.fr - le site des écolabels
5Rhero design awards Brussel competition 2011 2012
Tellart
PimliKo Cabinet Innovation-Design Eco Responsable
Green Innovation and Design report from the Financial Times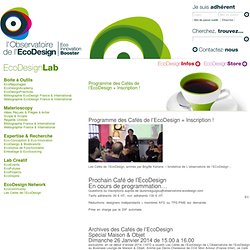 L'Observatoire de l'EcoDesign » Programme des Cafés de l'EcoDesign + Inscription !
Les Cafés de l'EcoDesign, animés par Brigitte Kahane -fondatrice de L'observatoire de l'ECoDesign-. « Bois, Eco-Conception & Eco-Innovation « animé par Brigitte Kahane, Fondatrice de l'Observatoire de l'EcoDesign.
LOLA
GOOD Magazine: E-Waste
There's little doubt that consumption of cattle, pigs, chicken, and other livestock comes with considerable environmental cost. But instead of ditching meat altogether, two Dutch researchers have been on a mission to challenge taboos in the developed world by suggesting an environmentally friendly protein alternative: bugs. Marcel Dicke and Arnold van Huis have already been promoting the consumption of insects in the Netherlands. As they write in the Wall Street Journal:
Are You Eating Bugs? Yes, You Are! - Food
One Day For Design, 04.13.2011 | Blog About Today's Event
designitgreener.com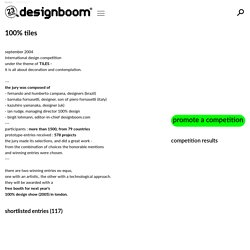 100% tiles september 2004 international design competition under the theme of TILES - it is all about decoration and contemplation. ---the jury was composed of - fernando and humberto campana, designers (brazil) - barnaba fornasetti, designer, son of piero fornasetti (italy) - kazuhiro yamanaka, designer (uk) - ian rudge, managing director 100% design - birgit lohmann, editor-in-chief designboom.com --- participants : more than 1500, from 79 countries prototype-entries received : 578 projects the jury made its selections, and did a great work - from the combination of choices the honorable mentions and winning entries were chosen.
green life
<div class="noscript"> <div class="noscript-inner"> <p><strong>Nous avons det&eacute;tect&eacute; que JavaScript est d&eacute;sactiv&eacute; sur votre navigateur</strong></p> <p>Vous devez autoriser Javascript pour pouvoir utiliser toutes les fonctionnalit&eacute;s de ce site.</p> </div> </div>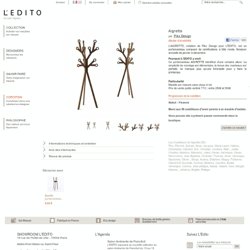 Portemanteau design Aigrette
Wait! Green - Eco Life, Projects and Design
Social & Environmental
Guerrilla Gardening Troop Digs
Bio-Lantern - contemporary furniture designers
siedziska seats MEBLARIUM PAWEL GRUNERT
green license plates for Ontario, Canada
The Canadian province of Ontario will now issue special license plates to sustainable cars such as plug-in hybrids and electric vehicles.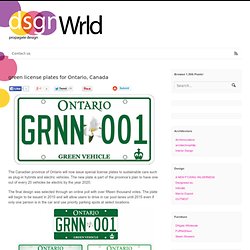 www.studiokahn.com
iida | Incheon International Design Award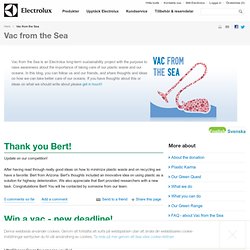 Vac from the Sea
Last update from Julian!
notions développement durable
e-side, best source for sustainable furniture, green furniture, fair trade toys, eco-friendly gifts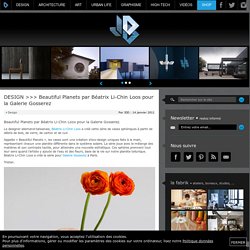 DESIGN >>> Beautiful Planets par Béatrix Li-Chin Loos pour la Galerie Gosserez
Le designer allemand-taïwanais, Béatrix Li-Chin Loos a créé cette série de vases sphériques à partir de débris de bois, de verre, de carton et de cuir. Appelés « Beautiful Planets », les vases sont une création d'eco-design uniques faits à la main, représentant chacun une planète différente dans le système solaire. La série joue avec le mélange des matières et son contraste tactile, pour atteindre une nouvelle esthétique.
Seminar archive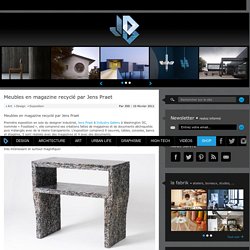 Meubles en magazine recyclé par Jens Praet
Première exposition en solo du designer industriel, Jens Praet à Industry Gallery à Washington DC, nommée « Fossilized », elle comprend ses créations faites de magazines et de documents déchiquetés puis mélangés avec de la résine transparente. L'exposition comprend 9 oeuvres, tables, consoles, bancs et étagères, 5 sont réalisés avec des magazines et 4 avec des documents. Chaque pièce est unique, des magazines comme Art in America, Details et Fast Company ont été utilisés, chaque mobilier est réalisé avec des exemplaires d'un seul titre de magazine. Le résultat est très intéressant et surtout magnifique! Pin It Pin It
matali crasset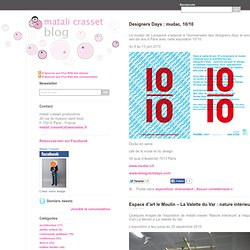 April 21 – October 10, 2010 Opening April 20, 6 pm
Sustain A Bag! Returning Service for more durable Shopping Bags
Sustain A Bag! : Nathalie Stämpfli
Le design durable - Le Journal des Arts - n° 154 - 13 septembre 2002
Abonnements sans engagement de durée (Abonnement à durée libre au JournaldesArts.fr) (Abonnement à durée libre à L'oeil et au JournaldesArts.fr)
La semaine dernière nous vous avons présenté Greenbook : le projet de plateforme sociale écologique de Sony en partenariat avec la WWF. En plein développement, le logiciel continue d'être alimenté par les idées concernant l'interface, les actions à mener à bien, les idées vertes et les moyens de proposer les informations aux participants.
[Greenbook] Devenez Reporter pour Gizmodo et partez à Londres !
Lee Never Wasted
Blog M&O : le blog des salons MAISON&OBJET » Blog Archive » Une semaine / Un designer : Mathieu Lehanneur
Page Maintenance