Design engagé
AMO_No_Logo.pdf (Objet application/pdf) Accueil Browse Latest publications Download PDF file 2014-04-11 Telling the story of a Made in France brand [Proceedings] by Guillaume Gibault Guillaume Gibault (HEC 09) is the founder of Le Slip Français an underwear brand that uses an off-the-wall communication on the social networks.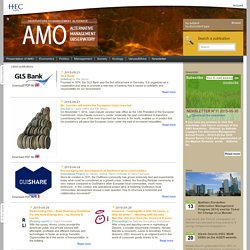 Weloveviral ™ – Inspiration & Awesome. One Hundred and Eight is an interactive wall-mounted Installation mainly made out of ordinary garbage bags.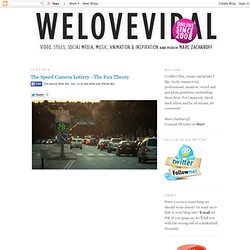 Controlled by a microcontroller each of them is selectively inflated and deflated in turn by two cooling fans. Although each plastic bag is mounted stationary the sequences of inflation and deflation create the impression of lively and moving creatures which waft slowly around like a shoal. But as soon a viewer comes close it instantly reacts by drawing back and tentatively following the movements of the observer. As long as he remains in a certain area in front of the installation it dynamically reacts to the viewers motion. As soon it does no longer detect someone close it reorganizes itself after a while and gently restarts wobbling around. Happiness: the Tribute 21 Plate Challenge - Challenges. 'Wheel of Nutrition' by Rui Pereira and Hafsteinn Juliusson for HAF. A collection of dining plates with graphics that show nutritional portions for healthy eating.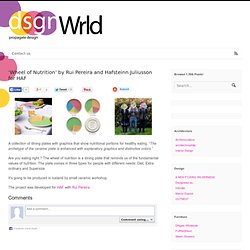 "The archetype of the ceramic plate is enhanced with explanatory graphics and distinctive colors." Are you eating right ? The wheel of nutrition is a dining plate that reminds us of the fundamental values of nutrition. The plate comes in three types for people with different needs: Diet, Extra ordinary and Supersize. Logement : Quand la solution existait pour les SDF - OrSériE - Le journal du Beau & du Bien-être. Goyard & Curie for Cancer Charity. Crossing Lines. Naomi Klein.
Naomi Klein. Dear Joe, Congratulations on your hasty and unnecessary hatchet job on a book I haven't even finished yet, based on an edited interview about one-tenth of its content.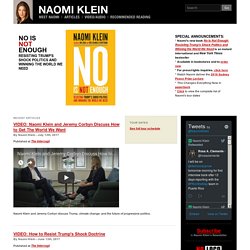 A book of which you haven't read a single word. Disagree with the interview I gave, fine. But to assume you know what evidence is in the book and can therefore dismiss it outright is a new twist on old-school arrogance. Impressive. Hand-le" Le design engagé contre les maladies psychiatriques. Design engagé - L'Œil by LaSer - N°151. DESIGN ENGAGÉ. Il existe des journées internationales pour presque tout, dont plusieurs dates nous sont familières, de la journée de la femme en passant par les droits de la personne ou les droits des enfants.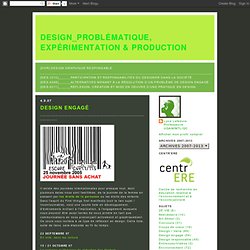 Dans l'esprit du First things first manifesto [voir le lien sujet / Incontournable], voici une courte liste en développement, d'évènements invitant à l'implication, à l'engagement auxquels nous pouvont être aussi tentés de nous joindre en tant que communicateurs en nous prononçant activement et graphiquement. Ce cours vous invitera à ce type de réflexion en design.
---