Materials
OLD PHOTOS of JAPAN. Japanese Songs. Click Nippon. "Class Ideas for Japanese Language Study" introduces class ideas that use articles from "Culture and People of Japan" as resources.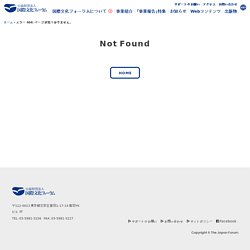 These ideas are contributed by Japanese-language teachers and experts on Japanese-language education from various parts of the world, and are available in Japanese, English, and Chinese. Ideas Go-Tochi Boom( Elementary to high school ) ゆんフリー写真素材集Yun Free Photo Materials. ASHINARI. Clip Art Collection for FL instruction. [View this page in Japanese] NEWS (October 21, 2012) The illustrations in this collection have been incorporated in a collection called "New Nakama" on www.flickr.com.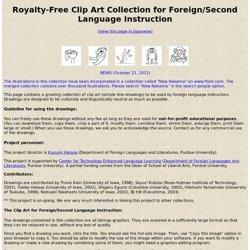 情報処理推進機構:教育用画像素材集IPA. Photo Archives For Education. Deai. Digital EHON Site. No matter where we go folktales reflect one's culture.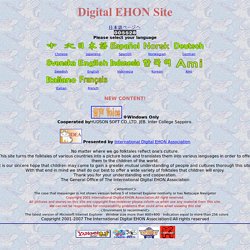 This site turns the folktales of various countries into a picture book and translates them into various languages in order to offer them to the children of the world. It is our sincere hope that children may come to gain a greater mutual understanding of people and cultures thorough this site. With that end in mind we shall do our best to offer a wide variety of folktales that children will enjoy. Thank you for your understanding and cooperation. Minna no Kyozai. MAINICHI PhotoBank - 毎日新聞社. Google Images Search 画像検索. 教育用海外写真aglance.
---