Medicine
SJ State ends admission guarantee for local students
Around the Water Cooler With C-Span's CEOs Co-CEOs Susan Swain and Rob Kennedy share tips for expanding your audience and staying relevant. Around the Water Cooler With Whole Foods' CEO Walter Robb shoves the corporate ladder under the table, just like his Brussels sprouts.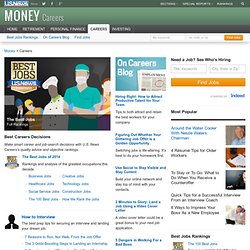 the-worst-paying-jobs-for-doctors: Personal Finance News from Yahoo! Finance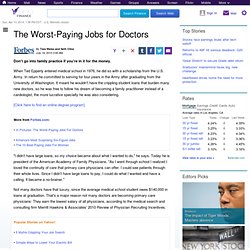 Don't go into family practice if you're in it for the money. When Ted Epperly entered medical school in 1976, he did so with a scholarship from the U.S. Army.
As the medical field advances, career opportunities in healthcare become increasingly diverse. Even outside the clinic, there are many ways to make a living while supporting the healthcare needs of the community. While clinical positions involve direct patient care, non-clinical jobs focus on administration, sales, and other important behind the scenes activities.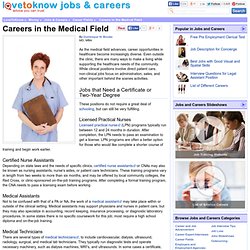 Jobs in the Medical Field | LoveToKnow
International Travel Nursing | LoveToKnow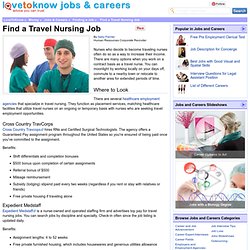 Nurses who decide to become traveling nurses often do so as a way to increase their income. There are many options when you work on a contract basis as a travel nurse. You can moonlight by working locally on your days off, commute to a nearby town or relocate to another area for extended periods of time. Where to Look