Web Design
50 Powerful Minimalist Website Templates | Bashooka | Cool Graphic & Web Design Blog
Minimalism has been a popular website design style for years. It has so many benefits; minimalist sites load faster, take fewer server resources, and are often faster to develop than more graphically complicated designs.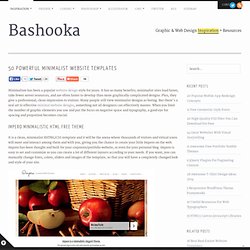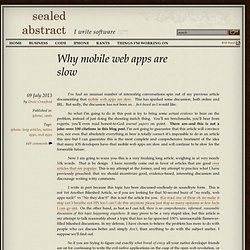 I've had an unusual number of interesting conversations spin out of my previous article documenting that mobile web apps are slow . This has sparked some discussion, both online and IRL. But sadly, the discussion has not been as… fact-based as I would like.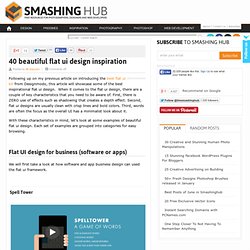 Following up on my previous article on introducing the best flat ui kit from Designmodo, this article will showcase some of the best inspirational flat ui design. When it comes to the flat ui design, there are a couple of key characteristics that you need to be aware of. First, there is ZERO use of effects such as shadowing that creates a depth effect.
40 beautiful flat ui design inspiration
30 Beautiful Landing Pages Optimized for Converting Visitors into Users
Let's try to reflect on today's trends and look a bit ahead. Today, design is developing by leaps and bounds, and changes in styles are happening almost daily. A huge impact on design comes from inspiration boards.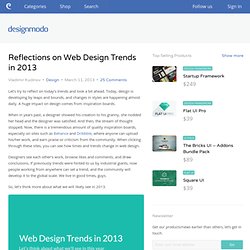 Reflections on Web Design Trends in 2013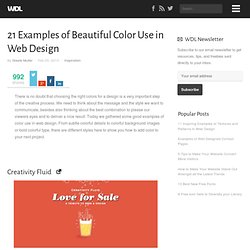 There is no doubt that choosing the right colors for a design is a very important step of the creative process. We need to think about the message and the style we want to communicate, besides also thinking about the best combination to please our viewers eyes and to deliver a nice result. Today we gathered some good examples of color use in web design.
21 Examples of Beautiful Color Use in Web Design
Basehold.it - quick, painless, javascript-free baseline overlays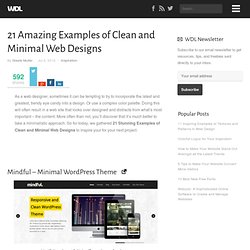 As a web designer, sometimes it can be tempting to try to incorporate the latest and greatest, trendy eye candy into a design.
21 Amazing Examples of Clean and Minimal Web Designs
80 Dazzling Examples of Illustration Websites
Inspiration: 40 Black and White Websites
Hues Hub: HTML Color Codes in Hexadecimal at intervals of hue, saturation, and light; Hue each 6 degrees
Welcome to the Hues Hub (Nameless Hexadecimal Color Codes for HTML) This chart helps you pick from among 4,800 hexadecimal color codes in charts with six degrees of hue separation. Click on the swatch set closest to the hue that you want, and you'll see a table of swatch charts with hex codes. You can use a quick reference table to see the other charts and information available.