Creative Stuff
Stipple - Your information and images together again. TinEye Reverse Image Search. Get Your Inspiration For Creating Your Brand's Identity - 20 Gorgeous Logos. We see logos everywhere we look and they all are trying to make us consider using the products that they represent.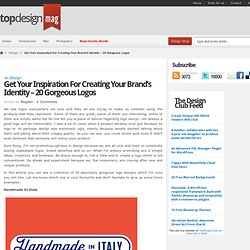 Some of them are great, some of them are interesting, some of them are simply awful but let me tell you a piece of advice regarding logo design: not always a good logo will be memorable. I saw a lot of cases when a product became viral just because its logo or its package design was extremely ugly, mainly because people started talking about them and joking about their crappy quality. As you can see, you could struck gold even if didn't even believed that someone will notice your product. Sure thing, I'm not promoting ugliness in design because we are all sick and tired on constantly seeing unpleasant logos, brand identities and so on. Lessons in Creativity from Mark Twain | Creative Market. Mark Twain has long been one of my favorite writers.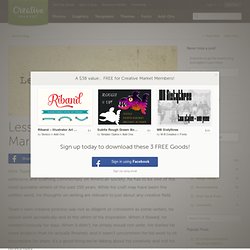 Best known for his sharp witticisms and scathing commentary on American society, he has to be one of the most quotable writers of the past 150 years. While his craft may have been the written word, his thoughts on writing are relevant to just about any creative field. Twain's own creative process was not as diligent or consistent as some writers, he would work sporadically and at the whim of his inspiration. When it flowed, he worked furiously for days.
Illustration
Photography. Video. Interactive. Designer Toys. Typography. News. Web Design. Graphic Design.
---