Tecnologia
Diggitech.com : Digital Technology
Samsung Officially launched the Galaxy S3 Mini in Frankfurt, Germany, Thursday (11/10). It has a design almost similar to 'brother' Galaxy S III, this smartphone has a smaller screen. Unlike the original Galaxy S III model, the Mini version comes with Android 4.1 Jelly Bean operating system out of the box.
Tu web de hardware, software y juegos | Noticias, Reviews y Descargas | HispaZone.com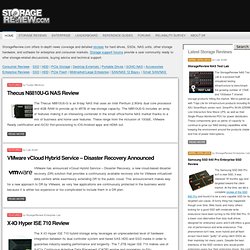 StorageReview.com - Storage Reviews
FEATURED by Adam Armstrong The Samsung 840 EVO is an mSATA SSD that is the first to hit the 1TB capacity point. Though it has a compact mSATA form factor, roughly a quarter of the size of a standard 2.5" SSD, it packs the performance punch of its larger siblings. Ultra-thin laptops have been limited in their storage capacity up until now. Taking advantage of Samsung's advances in flash memory, the 840 EVO mSATA SSD will take portable computing capacity and speeds in ultra-thin computers that was previously unattainable. To get to the 1TB capacity point, Samsung uses a total of four flash memory packages, each having 16 dense layers of 128Gb TLC chips.
Technology News and Information for VARs, MSPs and CSPs
Technorati Blogs/Posts Join / Sign In / Help Home / Technology / IT IT Channel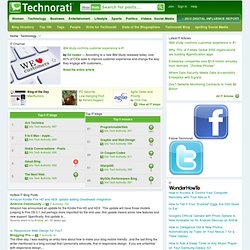 IT - Technorati
Featured Video advertisement New PC Pro on Sale! Specials Innovation at Work Whether you're keen to learn more about hotdesking, laser printing, connectivity, mobility or security, check out our hub.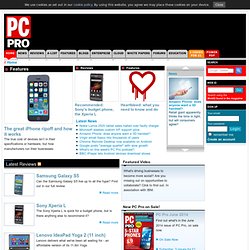 IT PRO | Enterprise & Business IT News, Reviews, Features & How Tos
photo: GigaOM The Wall Street Journal reports that Twitter is unveiling 15 new ad units, along with an expanded analytics platform for brands. Read more »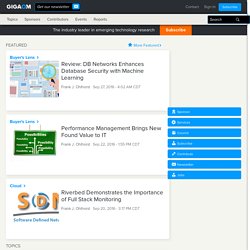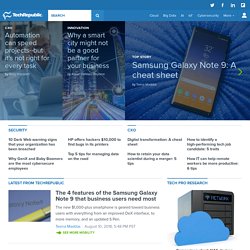 Insider secrets for getting help at the Apple Store Insider secrets for getting help at the Apple Store Whether you broke your iPhone or you need to learn how to edit video on your Mac, the Apple Store has services to assist. Here are tips to navigate it from a former employee.
Lessons Learned From The Nirvanix Demise: The Pain Of Migrating DataWhen cloud storage technology provider Nirvanix suddenly said it would close its doors, customers and solution providers quickly learned that migrating data from cloud to cloud under a very tight deadline was a painful process. Get CRN On Your Tablet Subscribe to the CRN Tech News App for exclusive access to CRN investigative reports, videos and lists, available today in the iTunes App Store or the Windows Store. Dell Going Big With Partners in Data Center Dell VP Curtis Hutcheson would like to see more than 50% of ... Cisco Tells Solution Providers to "Foc...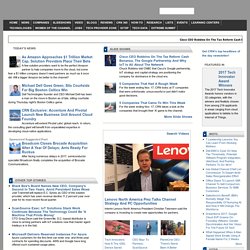 News And Strategic Information For Solution Providers
Bladewatch.com -Bladewatch.com - » Empowering the end user community, tracking enterprise technology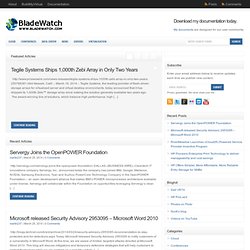 IBM Pulse 2014 – The Premier Cloud Conference http://www-01.ibm.com/software/tivoli/pulse/ I got emailed by a colleague asking if I was attending IBM Pulse about cloud: At Pulse 2014 we'll bring you four days of top-notch education with hundreds of sessions that demonstrate how to apply the right tools, technologies, and best practices to help your organization achieve limitless possibilities on the cloud. These sessions […] Continue Reading
Value-Added Reseller (VAR) & Channel Partners News Micros Partners With Microsoft, Dell to Power Mobile Retail The solution offers a customizable experience allowing various staff members to perform multiple activities from one device. More » Arrow Launches a Global Training Alliance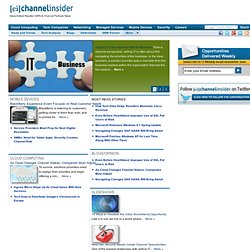 Value-Added Reseller (VAR) and Technology Channel Partners News - Channel Insider