Tecnologia
Diggitech.com : Digital Technology
Samsung Officially launched the Galaxy S3 Mini in Frankfurt, Germany, Thursday (11/10). It has a design almost similar to 'brother' Galaxy S III, this smartphone has a smaller screen. Unlike the original Galaxy S III model, the Mini version comes with Android 4.1 Jelly Bean operating system out of the box.
Tu web de hardware, software y juegos | Noticias, Reviews y Descargas | HispaZone.com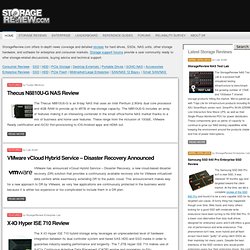 StorageReview.com - Storage Reviews
FEATURED by Tucker Mindrum The Thecus N8810U0-G is an 8-bay NAS that uses an Intel Pentium 2.9GHz dual core processor and 4GB RAM to provide up to 48TB of raw storage capacity. The N8810U0-G includes an array of features making it an interesting contender in the small office/home NAS market thanks to a mix of business and home user features. These range from the inclusion of 10GbE, VMware Ready certification and iSCSI thin-provisioning to iOS/Android apps and HDMI out. Read more FEATURED by Lyle Smith
Technology News and Information for VARs, MSPs and CSPs
Technorati Blogs/Posts Join / Sign In / Help Home / Technology / IT IT Channel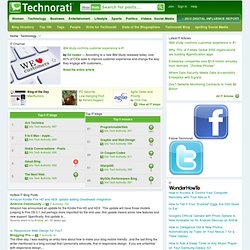 IT - Technorati
Featured Video advertisement New PC Pro on Sale! Specials Innovation at Work Whether you're keen to learn more about hotdesking, laser printing, connectivity, mobility or security, check out our hub.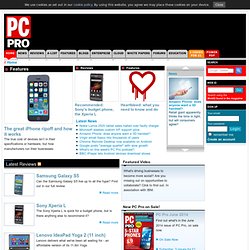 IT PRO | Enterprise & Business IT News, Reviews, Features & How Tos
photo: GigaOM The Wall Street Journal reports that Twitter is unveiling 15 new ad units, along with an expanded analytics platform for brands. Read more »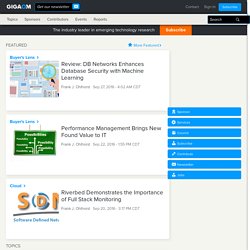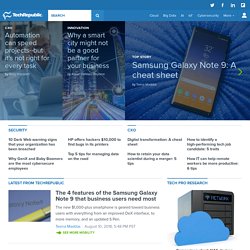 Insider secrets for getting help at the Apple Store Insider secrets for getting help at the Apple Store Whether you broke your iPhone or you need to learn how to edit video on your Mac, the Apple Store has services to assist. Here are tips to navigate it from a former employee.
Bladewatch.com -Bladewatch.com - » Empowering the end user community, tracking enterprise technology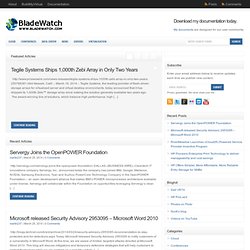 Servergy Joins the OpenPOWER Foundation http://servergy.com/servergy-joins-the-openpower-foundation/ DALLAS–(BUSINESS WIRE)–Cleantech IT innovations company Servergy, Inc., announced today the company has joined IBM, Google, Mellanox, NVIDIA, Samsung Electronics, Tyan and Suzhou PowerCore Technology Company in the OpenPOWER Foundation – an open development alliance that makes IBM's POWER microprocessor architecture available under license. Servergy will collaborate within the Foundation on opportunities leveraging Servergy's clean […] Continue Reading
Value-Added Reseller (VAR) & Channel Partners News Micros Partners With Microsoft, Dell to Power Mobile Retail The solution offers a customizable experience allowing various staff members to perform multiple activities from one device. More » Arrow Launches a Global Training Alliance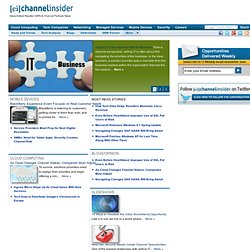 Value-Added Reseller (VAR) and Technology Channel Partners News - Channel Insider