Panorama
>FromParis : Technical documentations and tutorials about 360°/180° panoramas, Quicktime VR, hardware and software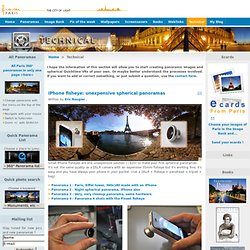 All photographs are copyright "Eric Rougier / FromParis.com". Please, do not to use without written authorization. The pyramid of the Louvre museum: Leoh Ming Pei, architect. "La Geode": Adrien Fainsilber, architect.
Homemade Nodal Samurai Pano Head Bracket
Flash v11 beta annoncée Flash incubator permettait déjà de tester les nouvelles fonctionnalités de la futur version de Flash, avec notamment Molehill , le nom de code donné au nouveau moteur 3D de flash. Adobe vient d'annoncer la sortie de la version beta dévoilant toutes les fonctionnalités. Pour le domaine de la visite virtuelle, on retiendra : - Le moteur 3D Molehill bien entendu - La suppression de la limite sur la taille des BitmapData. C'est une bonne nouvelle, car on ne sera plus contraint d'utiliser des tuiles lorsque l'on veut travailler sur de grandes images.
Général - Page 4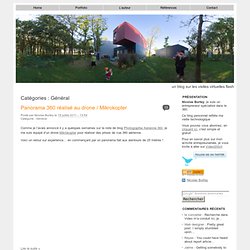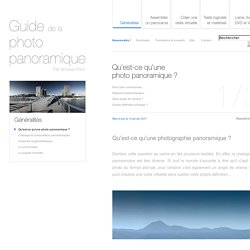 Qu'est-ce qu'une photo panoramique ? - Guide de la photo panoramique
Derrière cette question se cache en fait plusieurs réalités. En effet, la photographie panoramique est très diverse. Si tout le monde s'accorde à dire qu'il s'agit d'une photo au format allongé, pour certains c'est également un angle de champ vaste, pour d'autres une visite virtuelle sans oublier votre propre définition... A travers ce guide de la photo panoramique, je souhaite partager ma passion pour ce format d'image singulier.
Documentation Panotour Pro