Movies / Videos
TVU networks - Live TV from around the world
We're pleased to announce that the Boxee team will be joining Samsung. We started on this journey six years ago, and have been at the forefront of the changing TV and video landscape. We believe that over the next few years the video market will change even more than it has in the past few decades. Joining Samsung means we will be able to work on products that marry the best hardware and software in the TV space, products that will be used by tens of millions of people and will help to shape the future of TV. We are excited about the next chapter for our team. For Boxee users, we're working behind the scenes to ensure there's minimal impact to your devices.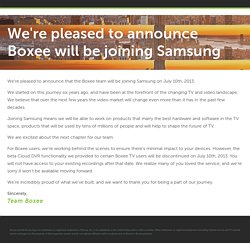 Dear Pandora Visitor, We are deeply, deeply sorry to say that due to licensing constraints, we can no longer allow access to Pandora for listeners located outside of the U.S., Australia and New Zealand. We will continue to work diligently to realize the vision of a truly global Pandora, but for the time being we are required to restrict its use. We are very sad to have to do this, but there is no other alternative. We believe that you are in Canada (your IP address appears to be 192.99.46.178).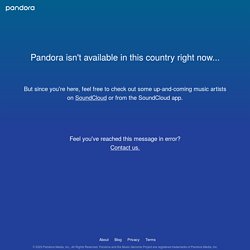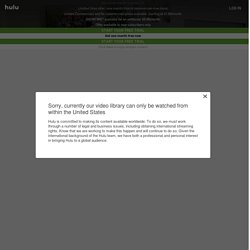 Sorry, currently our video library can only be watched from within the United States Hulu is committed to making its content available worldwide. To do so, we must work through a number of legal and business issues, including obtaining international streaming rights. Know that we are working to make this happen and will continue to do so.