KnowledgeBanks
Discovery Education
How To Easily Download All Facebook Photos You're Tagged In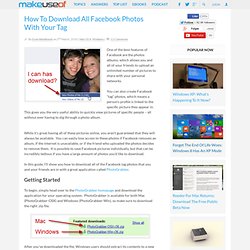 You can also create Facebook "tag" photos, which means a person's profile is linked to the specific picture they appear in. This gives you the very useful ability to quickly view pictures of specific people – all without ever having to dig through a photo album. While it's great having all of these pictures online, you aren't guaranteed that they will always be available. You can easily lose access to these photos if Facebook removes an album, if the internet is unavailable, or if the friend who uploaded the photos decides to remove them. It is possible to save Facebook pictures individually, but that can be incredibly tedious if you have a large amount of photos you'd like to download.
All Teacher Websites
Easy Comment Bank
Number of banked comments: 63768 Welcome to a massive, online school report comments bank which will save teachers many hours when reporting pupil progress to parents. If you are a busy school teacher then this school report writer is for you.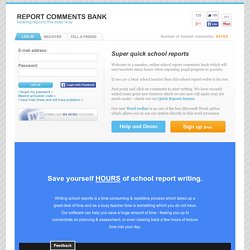 Registered Users: 276,977 Users Online: 6,960 ShareTV® is an online community for fans of network television. There are pages setup for just about every show you can think of with episode and character guides, countdown to the next new episode, DVD release schedule, trivia and more collected by members. As an official distribution partner of HULU and other sites we also provide full-length episodes to watch free for most shows. +3 Likes 'Good Luck Charlie' Series Finale Date SetGood Luck Charlie's four-season, 100-episode run will come to a close on Sunday, February 16th, with the hour-long send-off titled "Good-Bye, Charlie," Disney Channel has announced.