Books
Twilight Forever Rising by Lena Meydan : Book Review. Twilight Forever Rising Lena Meydan (Translated by Andrew Bromfield) Published 2010 400 pages Summary (from the book jacket) Darel Ericson of the Dahanavar clan is a rarity among his vampire brethren: he's an empath, strong enough to occasionally read thought as well as emotion.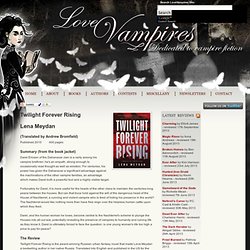 Leopard - Giuseppe Tomasi di Lampe. Beginning of Spring - Penelope Fitzgerald. Memoirs of Hadrian - Marguerite Yourcenar. Wolf Hall - Hilary Mantel. Thomas Cromwell, the chief minister to Henry VIII who oversaw the break with Rome and the dissolution of the monasteries, was widely hated in his lifetime, and he makes a surprising fictional hero now.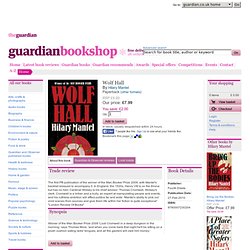 Geoffrey Elton used to argue that he founded modern government, but later historians have pared back his role, and one recent biographer, Robert Hutchinson, portrayed him as a corrupt proto-Stalinist. He's a sideshow to Wolsey in Shakespeare and Fletcher's Henry VIII, a villain who hounds Thomas More to his death in Robert Bolt's A Man for All Seasons. Ingenious Pain: Amazon.co.uk: Andrew Miller. Home | Guardian Bookshop. Guardian Books Guardian and Observer published books Guardian Books brings you the very best from the Guardian and Observer in book format.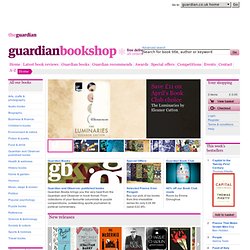 Siege of Krishnapur - J G Farrell. Our Ancestors - Italo Calvino. Kevin Jackson's top 10 vampire novels. Kevin Jackson's childhood ambition was to be a vampire, but instead he became the last living polymath.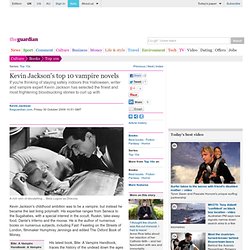 His expertise ranges from Seneca to the Sugababes, with a special interest in the occult, Ruskin, take-away food, Dante's Inferno and the moose. He is the author of numerous books on numerous subjects, including Fast: Feasting on the Streets of London, filmmaker Humphrey Jennings and edited The Oxford Book of Money.
---