ASL
Meet the Deaf Community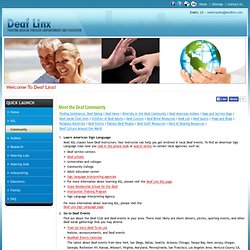 Learn American Sign Language Most ASL classes have Deaf instructors. Your instructor can help you get involved in local Deaf events. To find an American Sign Language class near you look in the phone book or search online to contact local agencies, such as:
Signing Times Forums
Deaf Chat
...for free! Get started now! Start ASL is the fun way to learn American Sign Language... for free!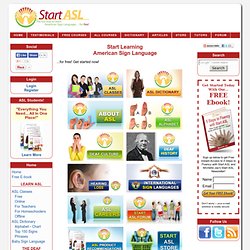 Deafinitely Girly
Yesterday was London Cousin 1's birthday. She's now well into her teenage years and we celebrated with an amazing meal out with the Blanco family. I totally forgot I was deaf for most of the evening because everyone was so in tune to the fact that I needed to lipread or be given pointers as to what was going on in the conversation. At one point I looked at Mr Blanco to find out what was being discussed and he looked equally blank.