Apple
Hallo! Schön Sie hier bei Mac4Pros begrüssen zu dürfen!
2) Test: Mac Mini (2010)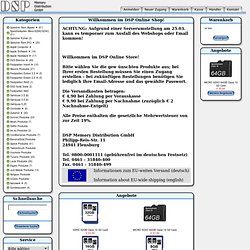 DSP Memory Distribution GmbH
Willkommen im DSP Online Store! Bitte wählen Sie die gewünschten Produkte aus; bei Ihrer ersten Bestellung müssen Sie einen Zugang erstellen - bei zukünftigen Bestellungen benötigen Sie lediglich Ihre Email-Adresse und das gewählte Passwort. Die Versandkosten betragen: € 4,90 bei Zahlung per Vorauskasse € 6,90 bei Zahlung per Lastschrift € 9,90 bei Zahlung per Nachnahme (zuzüglich € 2 Nachnahme-Entgelt)
Dominate the world one city at a time with iConquer 4 | Games | Game Room
If you have plans down the line for world conquest, there's no better time than now to start planning and practicing your strategies to achieve your nefarious vision. KavaSoft's iConquer is a turn-based strategy game of world domination that uses high-definition satellite maps of the world as a battlefield—a perfect simulation for the burgeoning world tyrant. Recently updated to version 4, iConquer now features high definition maps of cities like New York, London, and Paris, as well as new AI computer opponents.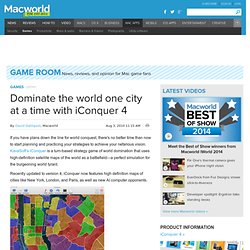 youtube downloader mac
Skypolatory :: Skype Emoticons Art (Drawing, Pictures)
Pegasys Inc.: Produkte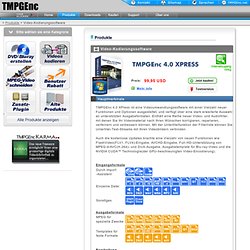 TMPGEnc 4.0 XPress ist eine Videoumwandlungssoftware mit einer Vielzahl neuer Funktionen und Optionen ausgestattet, und verfügt über eine stark erweiterte Auswahl an unterstützten Ausgabeformaten. Enthält eine Reihe neuer Video- und Audiofilter, mit denen Sie Ihr Videomaterial nach Ihren Wünschen korrigieren, reparieren, verfeinern und verbessern können. Mit der Untertitelfunktion der Filterliste können Sie Untertitel-Text-Streams mit Ihren Videobildern verbinden. Auch die kostenlose Updates brachte eine Vielzahl von neuen Funktionen wie FlashVideo(FLV1, FLV4)-Eingabe, AVCHD-Eingabe, Full-HD-Unterstützung von MPEG-4/AVC(H.264)- und DivX-Ausgabe, Ausgabetemplate für Blu-ray-Video und die NVIDIA CUDA™ Technologie(der GPU-beschleunigten Video-Encodierung).
Convert VOB Mac OS X is an all-in-one mac vob video converter to convert vob files on mac. It can still convert between all video formats, including MPEG, MP4, H.264, SWF, FLV, VOB, MOD, M4V, AVI, WMV, 3GP, 3GPP, MOV, DivX, XviD, MOV, DV, MJPG, MJPEG, MPV, etc, as well as HD video TS, MTS, M2TS. It is the same thing with audio converter. Convert VOB Mac OS X can convert between audio formats such as MP3, MP2, AAC, AC3, WAV, WMA, M4A, RAM, OGG, AU, AIF, AIFF, APE, FLAC, NUT and extract audio from video files.
The Present for Mac Users--VOB Converter for Mac OS X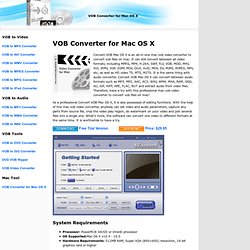 Hallo! Schön Sie hier bei Mac4Pros begrüssen zu dürfen!
Adding additional media format support to QuickTime
You can extend QuickTime to import or play other popular and specialized media formats using codec components. The table below lists common Apple and third-party codec components and the filename extensions they support. Note : Check the codec component vendor's website for specific QuickTime and OS version requirements. Some codec components may require purchase. To determine which component will most likely work for you: Identify the filename extension of your media file: If you haven't already, download the file to your desktop or other folder.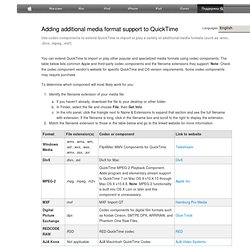 Hipstamatic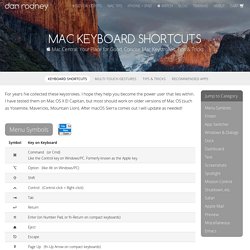 I like to figure out the fastest way to do things. I hope these keystrokes help you to become the power user that lies within. They should work on most versions of Mac OS (10.7 Lion, 10.6 Snow Leopard, 10.5 Leopard, and even 10.4 Tiger). I'll be adding more 10.7 Lion keystrokes, so check back!
unnamed pearl
ScanSnap Document Scanners
Access your documents from any computer or mobile device. Fujitsu ScanSnap document scanners take the complication out of scanning paper with one button ease of use. Perfect for on-the-road or on-the-desktop, ScanSnap's automatic features offer convenient scanning that everyone can use.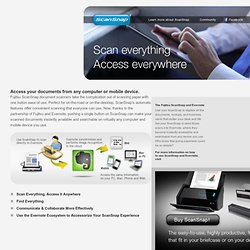 Downloading PDF Adder...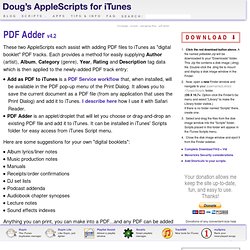 Assists with tagging and adding PDF files to the iTunes "Books" library These three AppleScripts assist with adding PDF files to iTunes as "digital booklet" PDF tracks. Each provides a method for easily supplying (artist), , (genre), , and tag data which is then applied to the newly-added PDF track: is a PDF Service workflow that, when installed, will be available in the PDF pop-up menu of the Print Dialog. It allows you to save the current document as a PDF file (from any application that uses the Print Dialog) and add it to iTunes. I describe here how I use it with Safari Reader.