Comics
The Nameless Stories. Siegfried | Archaia Entertainment. VOLUME 2 coming Holiday 2013!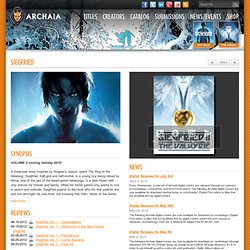 A three-part story inspired by Wagner's classic opera The Ring of the Nibelung. Siegfried, half-god and half-mortal, is a young boy being raised by Mime, one of the last of the dwarf-goblin Nibelungs, in a dark forest with only wolves for friends and family. While his foster parent only wants to live in peace and solitude, Siegfried yearns to discover who his real parents are and live amongst his own kind, not knowing that Odin, father of the Norse gods, has a destiny planned for him: to fight the dragon Fafnir, guardian of the Rheingold. Watch the book trailer here. "mused" "a day at the park" by Kostas Kiriakakis.
The inner ramblings of a Pornographic Connoisseur. A very deep chasm. Junji Ito - Thing That Drifted Ashore. Read right to left.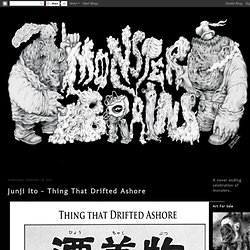 I was just listening to "You Are The Ocean And I'm Good At Drowning" by Phantogram and the lyrics eerily fit all too well with this story. Listen to it here, from the music blog The Burning Ear. I will be posting more Junji Ito in the next month or two, I've been sitting on a huge amount of his work for far too long and not shared it. While all of his work is equally fascinating and amazing, I suggest starting with Gyo. Chapter I: Page 1 | Oscura. Spectre.
---