Comics and Stories
The Abominable Charles Christopher - Episode One
Comic Work Posted 2013-03-22 4:00 So, I've been looking at my three major comic projects at the moment and figuring out my timelines for completion. As each finishes up, the more time I will have to dedicate to the other projects. Erstwhile - Snow White & Rose Red: 10 pages to complete.
Red String ~ An online graphic novel / webcomic about romance, destiny, & self-discovery.
Two Lumps
Punkin Studios - TheFallPg44
Sorcery 101 page 1125 is up! Also, I'm back from ECCC. Thanks to everyone who stopped by!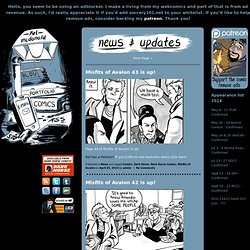 Sorcery 101 | Sorcery 101 page877
Too much work to update 25.7.2011 Sorry guys, no updates this week. I've got a shitton of work, Hell Hotel will be back when I'm done with it. Besides, shouldn't you be on holiday anyway? -- Maciek
Webcomic Hell Hotel » Introduction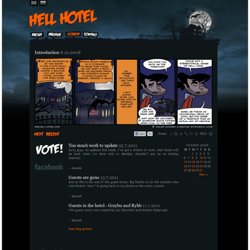 Wireheads The Visual Effects Comic, Home of the Zombie Bunnies!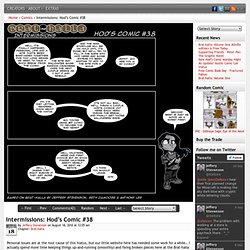 Intermissions: Hod's Comic #38 - Brat-halla
Personal issues are at the root cause of this hiatus, but our little website here has needed some work for a while… I actually spend more time keeping things up-and-running (smoothly) and fixing broken pieces here at the Brat-halla website than I have time to work on writing for the site. I'm hoping the redesign and recoding of things will switch that around. ShareThis This entry was posted on Wednesday, August 18th, 2010 at 12:05 am and is filed under Brat-halla , Hod's Comic . You can follow any responses to this entry through the RSS 2.0 feed.
Curvy
Chapter 6, page 14
Selkie - Selkie41
In His Likeness – By: James Hatton - #833
Hi everyone! So for those who are unaware, on Wednesday I did SHARE DAY where I blanket posted around facebook and twitter to share up IHL and in return I sent those that participated a new IHL Desktop! This idea went so well and reconnected me with some old readers that had fallen away over the years, so thanks!
Restless Leg Syndrome
The Littlest Elle » Archive » Littlest Elle #161: Hi-Tech? Really?
Circuit - Wherein He Doesn't Trust Them
Am I still playing Dragonborn ? Yes, I am still playing Dragonborn . Not right now, of course. …Okay, I am playing it right now.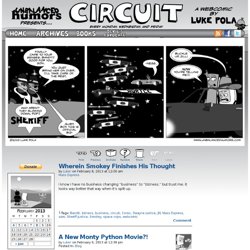 Brightest » Archive » Brightest 177
Archive » Oceanverse Number 218
September 2nd, 2010 Hey gang. As you've noticed, the Return From Hiatus plan has not gone so well. I'm going to just go ahead and make it official: Clockworks is going on an indefinite hiatus. I would like to return to it at some point, but right now I'm unable to devote the time and creative energy to create the comic as well as I'd like. Two bits of news that will hopefully cheer you up a bit:
Clockworks » Archive » Hiatus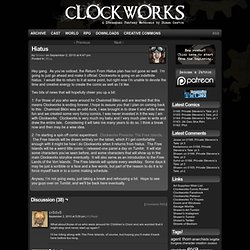 Finder's Keepers
[dream*scar] chapter 5 - these fangs - page 9
The Devil's Panties - 09/22/2010
Upheaval Comics: The combined result of locking 146 monkeys in the basement with a box of crayons.
A Girl and Her Fed
Archive » Good News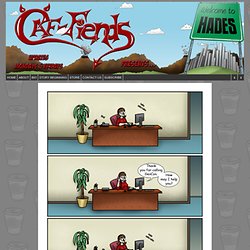 Sorry for Latenees, but I'm kinda happy to say that Con season is over. After a crazy year that consisted of: 6 Cons Blonding getting laid off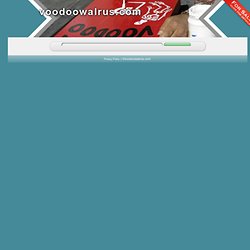 Voodoo Walrus: More Fun than a Barrel Full of Pickled Howler Monkeys. - Meatnecks and Boomsticks 3
Grymm Ramblings This page looks so much better than Tuesday's Its amazing what's possible when I don't feel like my entire head and respiratory paraphernalia are staging a bloody, goo filled coup on the rest of me. Stick around folks. Its just going to get bloodier, crazier, and more violent from here. Also, in case you missed CreepKnight plugging it Tuesday, I'm gonna repeat this news cause it bears repeating: CreepKnight and myself and working as narrators at Creepy Hollow Scream Park !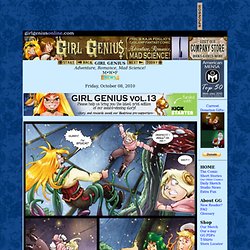 Girl Genius Online Comics!
Girl Genius is written by Professors Phil & Kaja Foglio of TPU, with drawings by Prof. P. Foglio. Volume One was inked by Brian Snoddy. Volumes Two and Three were colored by Mark McNabb.
Demon Fist » Archive » Chapter 18 Page 07
Page 19 « Paradigm Shift - A Graphic Novel by Dirk I. Tiede
mindscapes
Girls with Slingshots: Two girls, a bar, and a talking cactus, six times a week!
The Flying Cloud -- Episode 88: Live and Let Fly, Part II
Fleming approached the mess hall with some misgivings. Captain Everett's summons seemed likely to involve aviation. This was cause for excitement. But the captain's missions tended to have unexpected outcomes. This was cause for alarm. He found Everett waiting with Jenkins, Abercrombie, Sarah, and three Truk islanders -- one a woman of extraordinary beauty and equally extraordinary attire.